Rev. James Christie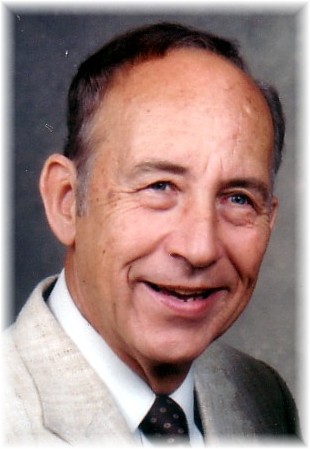 Obituary Notice
The Rev. James Edward Christie, age 79, of Little Rock, died Sunday, January 2, 2005. He was born December 7, 1925, in Bauxite, AR, the son of Rev. Andrew J. Christie and Florence Wildbur Christie. He is survived by his wife of 57 years, Marie Harrell Christie, a son, James Kenneth Christie and his wife Phebe, a grandson, James Aaron Christie, all of Little Rock, a sister-in-law, Ginny Shreeve, a nephew, Michael Shreeve, and two nieces, Kay Marie Shreeve and Jane Lee Smith.
He was a graduate of Hendrix College (1945) and Perkins School of Theology of Southern Methodist University (1948), and following his ordination as a United Methodist minister began his ministry as associate pastor at First Methodist Church, Texarkana. He continued his ministry serving churches in Louisiana, including pastorates in Baton Rouge, Amite, Alexandria, Plaquemine, Crowley, Franklin, Monroe, Ruston and New Orleans. Moving to Little Rock in 1980, he joined the executive staff of the General Board of Global Ministries, directing fund-raising campaigns for numerous local churches across the nation and for the Oklahoma, Florida, Nebraska, Little Rock, Kentucky and North Georgia annual conferences.
After being sent on a preaching mission to Great Britain by his Bishop, his congregation in LA insisted that he take them there on his vacation time. Coming home from a tour of Methodist historical sites in England they began to plan his next tour and vacation and whom they would invite from all over the state - enlarging friendships - and touring the Holy Land, Greece, Europe and Scandinavia. He was Chair of the Louisiana Conference Commission on Worship, and the Commission on Archives and History at which time interested history buffs organized the Louisiana Conference Historical Society in Bristol, England.
He loved photography and one bathroom of every parsonage was turned into a darkroom for processing beautiful black and white photographs patterned after Ansel Adams. With his camera, he was part of the press at Jurisdictional Conference, allowing his access everywhere. After retirement he enjoyed the Order of Bookfellows, Shepherd's Center of Little Rock, and the Board of Stewards of St. James United Methodist Church, and for fun and fellowship the Fraternal Order of Geezers.
Rev. Christie had a sustained devotion to God, family and friends and we are all the richer for knowing a life shared so beautifully and in so many ways that touched the lives of others.
Following entombment at Rest Hills Memorial Park, a memorial service will be held 11 a.m. Wednesday, January 5, 2005, at St. James United Methodist Church in Little Rock. Visitation will follow the service at the church. Memorials may be made to a charity of the donor's choice.
Arrangements are by Ruebel Funeral Home, www.ruebelfuneralhome.com.
---
Register Book
Our prayers are with the family of Rev. Christie.
Jackson W. Lofton
Retired Minister, Little Rock Conference
Sherwood, Arkansas
Email: elofton2003@yahoo.com

I am sorry for your loss. I wish I had known James, he sounds like he was a joyful person. Your family will be in my prayers. Kathy Christie Kumpe, great-granddaughter of Hosea Christie, Christie's Chapel, Arkansas.
Kathy Kumpe
Mabelvale, Arkansas
Email: KathyK@TheHeritageCompany.com

I am sorry for your loss. I have just come across this. Rev. James was a very distant cousin on my Grandmothers' side. His Father was my Grandmothers, Clara (Christie) Pierce, first cousin.
Christie Carmichiel
Dyess, Arkansas
Email: chriswar@ritternet.com
---