Olene Bowling Childs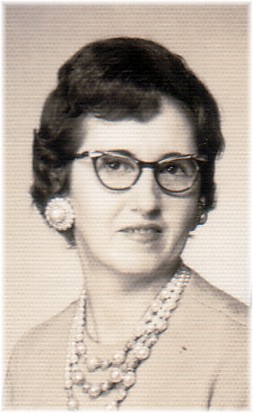 Obituary Notice
Olene Bowling Childs, of Little Rock, died Saturday, March 12, 2005 at Parkview Nursing and Rehab. She was born in Formosa, Arkansas to the late Joe and Sarah Ann Halbrook Bowling. She was a member of 6th and Izard Church of Christ.
Mrs. Childs was preceded in death by her husband, Harold Childs, and is survived by her twin sister, Arlene Stobaugh of Little Rock, and several nieces and nephews.
Private graveside services were held at Pinecrest Memorial Park officiated by John Gipson under the direction of Ruebel Funeral Home, www.ruebelfuneralhome.com.
In lieu of flowers, memorials may be made to a charity of the donor's choice.
---
Register Book
Arlene, So sorry to read of Olene's death. You are in my thoughts and prayers.
Marnye Hogan
Little Rock, Arkansas
Email: msh47@sbcglobal.net
Dear Ms. Stobaugh, I am so sorry to learn of the loss of your sister. I read it in the paper yesterday. I have remembered you often over the years. I attribute you, my first employer, with teaching me about hard work and telephone ethics. You will remember me as Diane Ransom when I worked for you as a Summer Aide in 1968 to 1970. May God be with you and give you comfort.
Diane Cox
Conway Arkansas
Email: coxconway@aristotle.net
---