Tillie Rose Hicks "Touchie" Bobo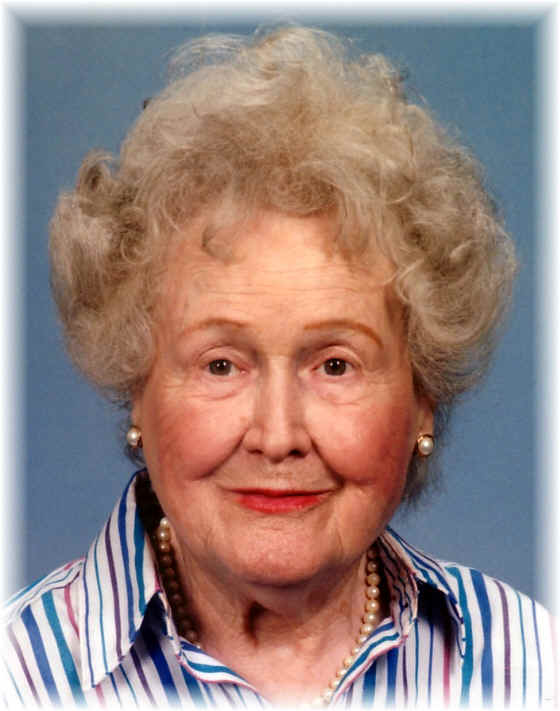 Obituary Notice
Tillie Rose Hicks "Touchie" Bobo, of Little Rock, died Monday, March 28, 2005. She was born in Memphis to the late James Hunter and Ida Mae West Hicks. While Touchie was with her family in Houston she met and later married Cecil Strauss Bobo who died in 1987. She and Cecil moved to Little Rock in the '40s and she became a very active member of First United Methodist Church where she was a charter member of the Alter Guild, and a member of the Bethel Sunday School Class. Touchie's artistic ability of arranging flowers as well as dried flowers afforded her the opportunity to be in charge the placement of flowers at the Governor's Mansion during Governor Rockefeller's time in office. She was also a member of Herb Society of America and the Shadow Lawn Garden Club.
Touchie is survived by one daughter, Pat Bobo Booth of Little Rock, predeceased by a son Jim Bobo who died in 1998, a daughter-in-law Georgia Bobo of Little Rock, four grandchildren; James Bobo of Little Rock, Rosemary Booth Prather of Little Rock, John Allen Booth of Dallas, Julie Bobo Shisler of Seal Rock, Oregon, six great-grandchildren, and niece Ida Jane O'Dell.
There will be a visitation Thursday from 5 to 7 p.m. at Ruebel Funeral Home, followed by a funeral service Friday at 10 a.m. at First United Methodist Church of Little Rock, officiated by Reverend James Foster, and Reverend Jason Molitor. Burial will follow at Rose Lawn Cemetery. Arrangements are under the direction of Ruebel Funeral Home, www.ruebelfuneralhome.com.
---
Register Book
Our thoughts are with you.
All our love,
Beebe and Pinkney Deal
Little Rock, Arkansas
A gracious lady. We will miss her.
Robert L. Wylly, III & Kit Wylly
Cincinnati, Ohio
---