Dr. Walter George Selakovich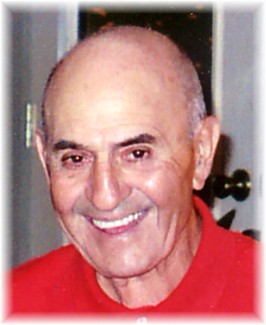 Obituary Notice
Walter George Selakovich, 80, of Little Rock, passed away on August 18, 2004 at St. Vincent Infirmary after a short illness. His family will remember him as a loving father and "papa" and his peers will remember him as a caring and respected physician.
He was born on March 25, 1924, in Quealy, Wyoming to Martha and George Selakovich. He graduated from high school in Great Falls, Montana. He attended the University of Notre Dame from 1942 to 1944 and then was called to serve in the U.S. Navy during World War II (He also served in the U.S. Army during the Korean War). After the war, he attended Northwestern University where he received his M.D. Post-graduate training included: an internship at Evanston Hospital, an Orthopedic Residency at Hines V.A. Hospital and Honolulu Shriners Hospital, and a Fellowship at Ochsner Foundation Hospital in New Orleans. In 1959, he became a board certified Orthopedic Surgeon. From 1958, his academic appointments included: Clinical Instructor of Orthopedic Surgery, Associate Clinical Professor, and Clinical Professor at The University of Arkansas for Medical Sciences (U.A.M.S.) and The V.A. Hospital. In addition to his own private practice from 1957-1994, he served as Chief of Orthopedic Surgery for St. Vincent Infirmary and Arkansas Children's Hospital. He received many honors and recognitions including: Examiner for The American Board of Orthopedic Surgery, The Walter G. Selakovich, M.D. Faculty Teaching Award (U.A.M.S.), and Distinguished Service Award (U.A.M.S.). He was a member and president of several Orthopedic Societies and published and presented many Orthopedic papers. During his professional career, he trained well over 100 Orthopedic residents.
He was a charter member of Christ The King Catholic Church. As a long time member of Pleasant Valley Country Club, he loved playing golf-rain or shine.
He is preceded in death by his parents Martha and George Selakovich and one son, Kevin Nolan Selakovich. Survivors include: His wife of 57 years, Kathleen Nolan Selakovich, one sister, Helen Michelotti, five sons; Walter Jr. and his wife Tina, Thomas and his wife Margaret, Richard and his wife Dale, Steve and his wife Stacy, Patrick and his wife Kristina, three daughters; Martha Heard and her husband Mark, Erin Davis and her husband Ben and Anne Sanders and her husband Clay. In addition to his children, he is also survived by twenty-three loving grandchildren.
Visitation will be held at Christ The King Church on Friday, August 20th from 5:00-7:00 p.m. followed by a Rosary service. A Funeral Mass will be held on Saturday, August 21st at 10:00 am at Christ the King Church. A private Graveside service will follow at Calvary Cemetery.
In lieu of flowers, memorials can be made to the Walter G. Selakovich Orthopedic Residency Program, UAMS Orthopedic Surgery 4301, West Markham-slot 531, Little Rock, Ar. 72205 and the Msgr. Hebert Endowment Fund, Christ The King Catholic Church, 4000 North Rodney Parham Road, Little Rock, Ar, 72212.
---
Register Book
Elsie & Howard Stebbins, III
Little Rock, Arkansas
Email: h.stebbins@worldnet.att.net

I am so sorry about Dr Selakovich. He did surgery on my feet when I was a little girl and we all went to Holy Souls together. I'm sorry for your loss.
Margaret Ann Connaughton
Beebe Arkansas
Email: maconnaughton@direcway.com

---