Mozelle Mitchell Nelson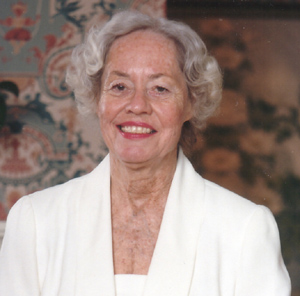 Obituary Notice
Mozelle Mitchell Nelson, age 76 years, of Little Rock, died Wednesday, February 4th, 2004. She was born in Strawberry, Arkansas and graduated from high school in Conway. She is a graduate of Arkansas State Teacher's College, now University of Central Arkansas, with a Bachelor of Science, Vocational Home Economic, with minors in Education and Science. She married Robert Jack, "RJ" Nelson in 1947 supporting his work with Montgomery Ward Stores and Arkansas Valley Industries finding it necessary to move to Fort Worth, Fort Smith, Fayetteville, Dardanelle, Greenville, Mississippi and Pine Bluff, while raising two children. No matter where she was she involved herself in the community. She was a member of the Fort Worth Women's Club, member and officer of Junior Service League and Junior Civic League of Fort Smith, past President of Parent Teacher Association of 3 large schools in the 60's and 70's holding a three year term on the State Board of the PTA in Greenville, Mississippi, later receiving the Life Membership in PTA. She was on the board of all of the Methodist Churches in those cities. She was the first woman ever to be one of the top chairpersons of the Community Chest in Pine Bluff. In 1978, after her youngest child went off to college Mozelle accomplished a personal goal graduating from the University of Arkansas at Little Rock Graduate School receiving her Masters of Social Work. She worked many hours in the Medical Social Work Pool at St. Vincent Infirmary. Being a political person as well in 1991 she worked every day of the year either in social work or as a staff member of the Clinton campaign Headquarters. Her political interests included membership in The Political Animals Club. After her husband's death in 1984 Mozelle's insatiable need of knowledge directed her to develop a hobby of attending Alumni Colleges, Duke, Dartmouth, Cornell, University of Virginia and Washington and Lee University. A major contributor to education, Mozelle was honored by having the "Great Room" of the Alumni Hall of the University of Central Arkansas designated as the Mozelle Mitchell Nelson Hall. She was also a member of the University of Arkansas at Little Rock History Institute serving as its president several years. Due to her generosity to UALR the boardroom of the Bailey Alumni and Friends Center is now the Mozelle Mitchell Nelson Board Room. In 1998 she was nominated to the "Presidents Award" at UALR. At UALR she was an original member of the Social Work Alumni Chapter, founding member of the Heritage Society, the Alumni Center committee and the UALR Business Forum. She was an active member of First United Methodist Church with membership in the Bowen Cabe Sunday School class.
Mozelle is predeceased by her son Dr. Dunkin Nelson, who died in 1991, her husband as mentioned above, and is survived by her daughter Jan Nelson Hundley and her husband Randal of Little Rock, and three grandchildren; Afton Cooper, Mary Margaret Hundley, and Sarah Hundley.
There will be a visitation Friday from 5 to 7pm at Ruebel Funeral Home followed Saturday with a graveside funeral service at 9:30am Saturday at the Crestlawn Cemetery outside of Conway, followed by an 11am memorial service at First United Methodist Church in Little Rock all officiated by Reverend Jeannie Burton. Arrangements are under the direction of Ruebel Funeral Home,
In lieu of flowers memorials should be made to First United Methodist Church of Little Rock, or LifeQuest of Arkansas, 600 Pleasant Valley Drive, Little Rock 72227.
---
Register Book
Mozelle was a good neighbor and a trusted friend. We will greatly miss her charm and good nature.
Rodney E. Boaz and Judith Villareal-Boaz
United States Air Force, Retired
Little Rock, Arkansas
Email: rodneyboaz@sbcglobal.net
---