Dr. Robin Lynn Mitchell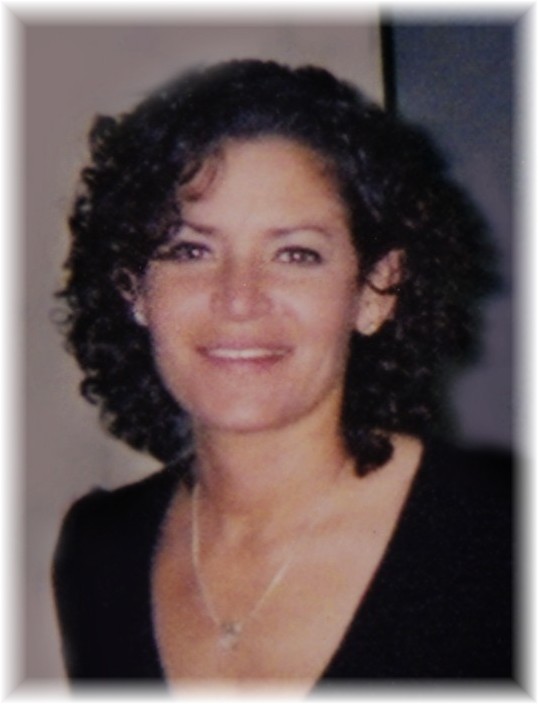 Obituary Notice
Robin Lynn Mitchell, who passed away on Saturday, August 14, 2004, will be remembered by many people for many reasons. A dedicated daughter, she was an accomplished physician, military officer, athlete and sports enthusiast. Her skills as a doctor were matched only by her enthusiasm for life and her love for her family and friends.
Born February 14, 1973, in New York, N.Y., Robin grew up in Newburgh, N.Y., where she developed into both a spelling bee champion and a diehard New York Yankees fan. As a seventh-grader, she earned a varsity letter as a member of the Newburgh Free Academy varsity track team. She eventually became captain of the school's track and cross-country teams, earning numerous honors. She was valedictorian of Newburgh Free Academy's class of 1990.
Robin attended Harvard University on a Naval Reserve Officer Training Corps scholarship, graduating in 1994 with a bachelor of arts degree in chemistry. She graduated from Cornell University Medical College in 1998 and served an internship at the Naval Medical Center in San Diego in general surgery. She was a resident in neurological surgery at the Ohio State University Medical Center until January of 2003 when she came to the University of Arkansas for Medical Sciences as a resident with the Department of Neurosurgery.
Topping her education and career, Robin was recently named chief resident for the UAMS Department of Neurosurgery, no small feat for someone active in so many areas. A member of the American Association of Neurological Surgeons, she was also a Lieutenant Commander in the U.S. Naval Reserve. She received a Meritorious Unit Commendation Medal, a Fleet Marine Force Ribbon, two National Defense Service medals, a Sea Service Deployment ribbon and was awarded a Navy Pistol Ribbon as an expert marksman.
She served as a general medical officer with the 3rd Force Service Support Group, 3rd Marine Expeditionary Force, stationed in Okinawa, Japan, from July 1999 to June 2000. She also served with the Combat Service Support Detachment 34 during Exercise "Cobra Gold" in Samsut Song, Thailand, from February to May 2000.
Robin's father, Wilmot Mitchell, died in 1993. Robin is survived by her mother, Eva Mitchell of Little Rock; her brother, David Mitchell of Brooklyn, Conn.; her sister-in-law, Edilma Mitchell; her grandmother, Evangeline Giusti of Rincon, Puerto Rico; her cousins, Jason Carman of New York, Dr. Elise Carman of West Patterson, N.J., Robin Kelly of Matteson, Ill., Glenn Kelly of New York, Christopher Carman of Long Island, N.Y.; her uncle, Raymond Crespo of New York; her aunts, Cynthia Kelly of New York, Carole Carman of Fort Lee, N.J., Gloria Mitchell of New York, Doris Crespo of New York and Brunilda Crespo, Carmen Garcia and Nelly Rodriguez, all of Rincon, Puerto Rico; and all of her family in the UAMS Department of Neurosurgery.
She will be greatly missed by her friends at UAMS, the Central Arkansas Veterans Healthcare System and Arkansas Children's Hospital, where she served admirably and touched the lives of so many. She came to be a beloved member of the Department of Neurosurgery family in a very short period of time. She was described by Dr. Ossama Al-Mefty, chairman of the department, as "a stellar student, an excellent surgeon, hard working, motivated and one who cared about her patients, cared about her work and duties…her spirit and dedication conquered all challenges. She had climbed the mountain and was inches from the peak."
Memorial services will be held at 2:00 p.m. on Friday, August 20, 2004, in the chapel of Ruebel Funeral Home, 6313 West Markham St.
In lieu of flowers, friends are asked to make a donation to the Dr. Robin L. Mitchell Memorial Fund at Regions Bank, 4224 W. Markham, Little Rock, 72205.
---
Register Book
God Blessed our lives to be part of Dr. Mitchell's life if even for a short time. My prayers and thoughts are with you Miss Eva.
Jane Fosler
Neurosurgery Office at Arkansas Children's Hospital
Little Rock, Arkansas
Email: foslerja@archildrens.org

I had the opportunity to work with Robin during her 6 month residency at Arkansas Children's Hospital. I along with the other staff in this office were very touched by her charm and wit.... she always lit up the room when she entered it. She was very personable and made you want to get to know her or more about her...very intriguing and driven person. She always seemed to be so enthused about her job and eager to learn. She will be missed....we mourn the loss of such an exceptional individual!
Kimberly Calvert
Little Rock, Arkansas

Mrs. Mitchell, I am so sorry for your loss of your daughter. God Bless your family in your time of sorrow.
Donna Abbott
Operator at UAMS
Little Rock, Arkansas

I am thankful for the privilege to have known Robin for the 6 months she was a resident in the Peds. Neurosurgery Dept. at Arkansas Children's Hospital. She always made me feel comfortable in her presence and was complimentary and supportive of the employees in our office. She had a gentle spirit and was at peace with others and her surroundings. She was willing to lend a helping hand in any situation. I considered her to be brilliant, charming, and very sweet natured. She was a friend to many.
Susan K. Grimes
Medical Secretary, Dept. of Ped. Neurosurgery, Arkansas Children's Hospital
Little Rock, Arkansas
Email: grimessusank@uams.edu

We remember Robin as the beautiful young woman who accomplished so much in her 31 years. She was the track and cross country athlete, the accomplished doctor and a most wonderful person. We can't understand why these terrible things happen, but we keep you in our prayers.
The Miller family: Linda, Jeannine, David, Amanda & Douglas
Newburgh, New York
Email: lindajmiller41@hotmail.com

I will always remember Robin as the academic and athletic hero from my neighborhood, who stopped to say goodbye as drove off to accomplish wonderful things in this world.
Douglas M. Miller
Childhood Friend
Los Angeles, California
Email: caprosecutor@hotmail.com

Mrs. Mitchell, I am very sorry for your loss. I grew up with Robin and attended both North Jr. High and NFA with her. She had always been an amazing woman and it seems like she had a very accomplished life and career. My thoughts and prayers are with you and your family. She will be missed dearly.
Melanie Beth Mosberg
Charlotte, North Carolina

My heart goes out to you, Eva, for the greatest loss any mother could ever have. Robin was a shining light, bright, beautiful and with a good soul. It's hard to even put down in words what I feel. The world will never be the same without Robin. If you need anything, please do not hesitate to call. Love & Blessings to you and yours.
Rachelle Nakagawa
Newburgh, New York
Email: RLNakagawa@aol.com

Words cannot express the sadness that has blanketed our hearts this week. Our thoughts and prayers are continually with you, Miss Eva. Robin talked so fondly of you and her desire to take care of you. My husband and I thoroughly enjoyed visiting with her at our office Christmas party. We were both impressed with her quick wit and humility. Her accomplishments were many, her love for you was evidenced in numerous conversations. Our family is praying for you daily and may God grant you strength.
Kellie and James Lisenby
RN and Respiratory Therapist, Arkansas Children's Hospital Little Rock, Arkansas
Email: LisenbyKL@archildrens.org

I went to junior high and high school with Robin, doing everything from playing in the school band - to listening to Motley Crue together. I can honestly say that I can blame my heavy metal addiction on her. Robin was such a warm, loving, intelligent person that will be greatly missed. She was admired by all that knew her, and even by those who didn't. She had a reputation for being a great person, and she truly was. Robin was full of life and could always put a smile on my face. She was one of a kind, and she will always be in my heart and thoughts. My love and thoughts go out to Robin's family and friends. Please let me know if I can help in any way.
Debbie DiViesti
Newburgh, New York
Email: debbiejo1972@yahoo.com

I feel very honored to have known such a wonderful woman. Robin was an awesome doctor and person. She always had the nursing staff laughing and always went the extra mile for her patients and staff. She will be greatly missed, but never forgotten. God bless her and her family.
Lesle Alston
RN, Arkansas Children's Hospital, Neurology Dept.
Little Rock, Arkansas

I was honored and pleased to have been able to work with Robin. She was a beautiful and loving person. She was very caring of all her patients and everyone she came in contact with. She always had a smile on her face and made people laugh. I will miss her, but I will never forget her.
Joann Stocks
RN, Arkansas Children's Hospital, Neurology Dept.
Maumelle, Arkansas
Email: jastocks73@hotmail.com

Dr. Mitchell was a wonderful and caring person and will be greatly missed. I was privileged to work with her and witness her caring way with patients and patients families. She lighted everyone's way even in the most desperate situations. She was an angel on earth and now she is an angel in heaven taking care of everyone, we will miss her so much.
Laura Anderson-Jones
RN, Arkansas Childrens Hospital Neurology Dept.
Cabot, Arkansas
Email: Brycenah@classicnet.net

My thoughts are with the entire Mitchell Family. I went to high school with Robin and was in a few of the same courses with her. She was a very nice and sweet girl in high school and it's apparent that she continued to blossom after graduating from NFA. The one thing that I remember most about Robin is that she always wore a smile.
Rob Parrington
New Windsor, New York
Email: IrishRob17@aol.com

My heart goes out to you. Robin was an extremely incredible person and doctor. My prayers are with you and your family. She will be missed by me and many others here at Arkansas Children's Hospital. May God bless you and your family. Trust in Him and He will give you strength.
Leah Elmore
Little Rock, Arkansas

Robin will be remembered as an inspiration. Her accomplishments and boundless energy were a continuous source of pride to those who knew and loved her; especially to the familiar faces from the neighborhood. Please know that our thoughts and prayers are with your family. May memories comfort you in your time of loss.
Jeannine Lee Miller
Denver, Colorado
Email: jlmswimmer@hotmail.com

Dana Mezzio-Johnson
Newburgh, New York
Email: dmjohnson@hvc.rr.com

I can never express the sadness I feel over this great loss. Dr. Mitchell was an inspiration and I'm glad that I had a chance to know her. My prayers and thoughts are with you that God may bring you comfort and peace.
Jamie Curry
Neurophysiology Department, Arkansas Children's Hospital Little Rock, Arkansas
Email: CurryJP@archildrens.org

Robin graduated with my daughter from NFA. We are very proud of her accomplishments. As a mother, my heart goes out to Mrs. Mitchell and I hope with all our prayers she will endure the heartbreak.
Shantilata Mishra
Physicist
Newburgh, New York
Email: smishra@ocroc.com

Mrs. Mitchell, I was so blessed to have lived with Robin in Eliot House at Harvard for 2 years. She was an amazing woman, an inspiration to us all. I will never forget her. I will always remember her beautiful smile, her beautiful mind and her beautiful heart. You and your family are in my thoughts and prayers.
Dr. Elizabeth (Owens) Fagan
Summit, New Jersey

I am so saddened to hear that Robin is no longer with us. I will always remember her as the curly haired, cute little girl that lived next door to me with the sweetest personality. She had grown to be such an accomplished, beautiful woman that seemed to have been adored by everyone that she came in contact with. Mrs. Mitchell my thoughts and prayers are with you, I always looked at Robin as a little sister, so if you need anything please call me.
Nicholas Frezza Jr.
Carrollton, Texas
Email: nfrezza@aegonusa.com

My prayers go out to all of Robin's family. I went to Jr. High & High school with Robin, who was a tremendously talented girl. She was a great friend to all that knew her ... She will be missed dearly.
Jill Bivona
Bridgeport, Connecticut
Email: jilapeno1@aol.com

Mrs. Mitchell my heart goes out to you, I went to Meadow Hill School with Robin and graduated in 1990, she was such a sweet, smart girl who turned out to be a very successful woman. My thoughts and prayers are with you and your family.
Nicole Cimorelli
Newburgh, New York

Our sincere condolences to the family of Dr. Robin Mitchell. We know what it is like to lose a daughter and sister and feel your pain. I (Lenore) was fortunate to know Robin when she was in my AP American History class at NFA in 1989-1990. She was an exceptional, bright and sweet young woman and I knew she would be destined to achieve whatever her goals. May Robin rest in peace.
Lenore and Edward Smith
New Windsor, New York
Email: esmith27@hvc.rr.com

Dr. Mitchell was my father's surgeon last summer when he was hospitalized at the VA in Little Rock with end stage lung cancer that metastasized to his brain. We only knew her for a few weeks, but will never forget the kindness, hope, and encouragement she gave my father and our family. She always remained optimistic and never gave up on him. Her expertise as a surgeon added weeks to his life. We are truly grateful for having known her, and for the added time she gave our family. May God grant peace to her family.
Missi Walker
Fayetteville, Arkansas

Dear Family and Friends of Robin: I am very sorry for your loss as a family and our loss as friends. I ran track and cross-country with Robin, as well as grow up in her neighborhood. The world is a much emptier place now that Robin is no longer here. She was an amazing person who touched and inspired everyone that knew her. All will dearly miss her. Those who did not know her will never get to benefit from what else she would have accomplished as a person and a professional in this world.
Zachary Cardoza
Senior Consultant, Aon Consulting
Newburgh, New York
Email: zcardoza@msn.com

Dear Eva, Our thoughts and prayers are with you in this time of sorrow. We are very heartbroken over the loss of your daughter. Please know that if there is anything we can do, we are here for you.
Lillian Miranda
Middletown, New York

No matter how you plan and prepare, each day brings its own unexpected encounters. Realize that each encounter is a divine appointment, each disappointment another opportunity for God to show you His Faithfulness. I hope that you will be able to rest in Him who created your beautiful daughter, sister, relative, and friend. She always had a divine appointment with God (just as we all do). May your faith in God be even stronger.
Deborah Peyton
PSC - UAMS
Little Rock, Arkansas
Email: dapeyton@sbcglobal.net

Dear Eva, I did not get to know Robin as well as I would have liked to in High School or for the short period we had dated afterwards. The things I do remember I will cherish, her kindness, her respect for others, her smile. Robin was an inspiration to anyone who knew her. The thing I remember best about her is that she settled for nothing less than her absolute best in whatever she set out to do. I remember speaking with her about ten years ago (about the last time we spoke) and she was so enthused and happy about the time she was spending in the Navy (I think she was in boot camp at the time) and that she had gotten to use an M-16. She almost sounded like a little girl having the time of her life. I only know that in whatever Robin does in heaven I know she will make many friends and she will be loved by all around her. To Robin, I will miss you. May the wings on your back take you as high as you want to fly. Stop by sometime in Newburgh and say hi in your travels of looking out for all of us.
Joseph Hardy
NYC Firefighter
Newburgh, New York
Email: jjhardy56@hotmail.com

Mrs. Mitchell, We are saddened and truly sorry for the loss of your daughter. She was obviously a very beautiful lady and a very gifted physician. Her talents will be surely missed. May God's Love and Blessings be with you and your family during this most difficult time.
Randy and Debbie Montgomery
Pharmacists (CAVHS and Wal-Mart Pharmacy)
Little Rock, Arkansas
Email: rmontgomery89@comcast.net

Our prayers and our hearts are with you ....We loved her but God loved her more. When God is in his garden he always picks a rose. Dr. Robin Mitchell was a rose.
Laura Greene & Angela Greene
Chicago Illinois
Email: angelalgreene@yahoo.com

Dear family, I cannot put into words how profoundly this loss has affected everyone who knew Robin, including myself. Never, ever have I met such a brilliant, personable person such as Robin. She was stunningly beautiful, and yet ever so approachable. She always had a smile on her face. I knew her only briefly through our work at Children's Hospital; I am thankful and privileged to have known her. My heart goes out to her family and all of her friends. I will keep all of you in my prayers.
Kim Hill
Registered Nurse
Little Rock, Arkansas
Email: clayniac@sbcglobal.net

The UAMS ICU nurses would like to express their condolences to Robin's family. She was a respected doctor and we will miss her.
Ken and Donna Carr, Jackie Love-Ryan, Rebecca Reddick, Judy Frindic, Terry Brown, Poala Sonotora, and Kara Pabian
Little Rock Arkansas
Email: carrkennetha@uams.edu

Robin was one of the few people who truly could do anything she put her mind to -- her other roommates from Eliot H-51 and I have been laughing and crying about the good times we had together. Not many people can ace chemistry classes let alone teach it to other undergraduates. Nor can they run the Boston Marathon on a whim. Robin never complained - she viewed challenges as an opportunity to shine. Robin will shine in our hearts forever. We will stay in touch, Mrs. Mitchell. I wish we could all be with you today.
Jana Kubacki
College Roommate
Sammamish, Washington

Robin was a student in my Spanish class at NFA and one of the nicest young ladies I have ever taught. She will always be remembered by the Ferguson family. Our daughter, Sue, graduated with Robin in 1990. David was a student of mine also so we remember them fondly and send our deepest sympathy at this time.
Florence A. Ferguson
Retired Spanish Teacher
Newburgh, New York
Email: Vascuence@aol.com

When Robin tried out for the Newburgh Free Academy Cross Country Team as a 7th grader, she was like a new born colt with wobbly legs. Within a year or two she was a strong filly who loved to run with the wind in her hair.

Robin became a fierce competitor and great captain. She lead her girls team to many Cross Country championships, and placed the NFA Country Country program in the New York State record books. Robin and I spoke often about her dreams and future. She was like a daughter to me. To her fine brother, David, who started her running and mentored her, and the rest of her family, my deepest sympathies and prayers.

Coach Tom Franklin
Head NFA Cross Country & Track Coach 1972-1999
Newburgh, New York
Email: tfranklin@hvc.rr.com


We remember Robin best as a whirling dervish college freshman, who enlivened everything she touched. Though it's been years, we think of her often and are thankful to have known her. Godspeed.
Erik and Sarah Nelson
Concord, Massachusetts
Email: fiveecho@hotmail.com

My heart goes out to you, Mrs. Mitchell, and your family. I graduated from North Junior High and NFA with Robin and shared many classes and good times with her. I was also a member of the track team with both Robin and David. She was my motivator and mentor. Robin was truly one of the most kind hearted people I ever have known. She always had a smile on her face and could make me laugh at any given time. I always knew she would become a doctor- she enjoyed helping people, whether in math, science, or personally. Robin gave people a lot of joy. I will forever remember her beautiful smile and caring ways. God bless all of you.
Marcey Cerone-Cogar
Woodstock, Georgia
Email: mcc7172@bellsouth.net

We are so upset and heartbroken by these tragic events. We walked dogs with Robin and sat out in the yard talking on numerous occasions. Every time we spoke to her, we were so overwhelmed at what a truly exceptional person she was. She could talk to anyone, it seemed. She was so friendly and unassuming. We were talking last night that neither one of us have ever met someone who has done so much with their lives at such a young age, yet is so humble. There was an energy around her that made you want to be her friend. She has definitely affected our lives despite knowing her for such a short time. Miss Eva, God blessed you with a beautiful daughter. It was obvious Robin loved you very much by her words and our prayers will always be with you.
Jeff & Jamie Singleton
Little Rock, Arkansas

Eva, my heart and thoughts are with you. Robin will live in my heart forever. You know that I try to have strong shoulders for you. I know that Robin knew I will be around to help you in any way I can. I will miss this beautiful person, your daughter. May God bless you.
Delia Williams
Newburgh, New York
Email: Slickmammad@aol.com

To the Family of Dr. Mitchell: Our prayers are with you all through this difficult time. Dr. Mitchell was a wonderful doctor. She was there with us when our little boy was diagnosed with a brain tumor. She had a wonderful bedside manner and would always stop and talk to us in the halls of Arkansas Children's Hospital. She will be greatly missed. May God Be with you all.
Bill and Darlene Clinton
Sherwood, Arkansas

Robin you will always be remembered by the Benitez family. After all, you grew-up as an infant right across the street from us with your dad, mom and your brother, Little David. How could we forget the wonderful moments that you shared with us at our home, playing with Emil, and making the rest of us laugh with your wit and spontaneous remarks. Yes, we all remember you, Benny, Mary, Lenny, David, Lisa and Emil. We saw you growing up and becoming the best of the best. I still remember that early morning, at four or five in the morning when we drove you to Harvard. You slept most of the time, but I understood. You were tired. I remember you calling me "Benny and the Jets" when the song first came out and you sang the lyrics. Our loss is heavens gain. Robin, thanks for the memories. Benny and family.
Emilio Benitez, Jr.
NYPD Detective
Newburgh, New York
Email: Marben1775@aol.com

To all Robin's family and her many friends - I know nothing can heal the sadness we are feeling this week; I just hope that maybe her family can draw strength, pride, and comfort from the fact that her too-brief life touched the lives of so many others, including mine. I lived in Eliot House with Robin, and I am grateful to have had her as a friend. As with so many others, what I will remember most about Robin is her brilliant smile and always-positive spirit. She will be sorely missed and fondly remembered.
Jessica Walling Stokes
New York, New York
Email: jessica.stokes@ey.com

Eva, I am very sorry for your loss. It has hit me hard. But, I know we will get through the loss together like friends usually do. Every time you look up at the stars remember you are also one . God Bless You and your Family keep up with the good faith that you have always had.
The Camacho Family
Plattekill , New York

My deepest sympathy goes to Robin's mother and family. It is so sad that this young woman, who was taken away from everyone who knew and loved her before her time. I, had only the privilege of speaking with her by phone. I had looked forward to meeting her someday. Her mother was very proud of her, and spoke often about her. Sadly the world has lost a brilliant, caring person who touched and healed all those she met.
Kenneth C. Kunz
St. Louis, Missouri

In three years with her at NFA, I don't recall ever seeing Robin without a smile on her face. I am proud to have known Robin, however briefly, and the world is a little less bright without her in it. My heartfelt prayers are with you, Mrs. Mitchell, and all of your family.
Devjani Mishra, Esq.
Brooklyn, New York
Email: devjani@mac.com

I was a classmate and friend of Robins at both NJH and NFA. She was one of the brightest, friendliest and most driven people that I have ever known. Everyone knew that she would go on to do great things and she definitely did. Mrs. Mitchell and family, please know that you are all in our thoughts and prayers. Robin will always remain as vibrant as ever in my memories of her.
Sue Ferguson
Wappingers Falls, New York
Email: ssaez@rkinsurance.com

I cannot express my sorrow, my heartache, my disbelief, my anger. Robin was an amazing woman. Her passion, conviction, intelligence, drive and thoughtfulness were all greatly respected. She is missed and loved by so many.
Cara Frey
College Friend
Portland, Oregon
Email: carajfrey@post.harvard.edu

To the family of Dr. Mitchell: My family had the sincere pleasure of meeting Dr. Mitchell last year when my dad's lung cancer metastasized to the brain. She performed a surgical procedure at the VA in Little Rock that added another six wonderful weeks to his life. In his final days, she made a point to come by and see how he was. She had the most amazing caring and professional manner about her. It was clear to me she was a brilliant doctor with a heart of gold! My family will never forget the care she gave to my dad.
Cindi Treadwell
Vice-President, CFO Air Transport International
Little Rock, Arkansas
Email: cindi.treadwell@airtransport.cc

I met Robin in the third grade and continued on through junior high and high school with her. When I think of her I remember how much she liked Billy Idol and one of her first dissections in Biology. She was a fun and friendly person. I never saw her without a smile and never heard a cross word from her. She was an extraordinary person who was extremely talented and motivated. She did so much in so little time. She was an amazing person - a true role model. This world is a little less for having lost her and I grieve for all that she was and could have been. My thoughts and prayers are with her friends and family.
Justine O'Neil-Seeley
Monroe, New York

I remember Robin mostly as David's little sister...but she certainly did grow up to be a beautiful and accomplished woman. My heart goes out to all of the Mitchell's - one of the greatest families on our block in Meadow Hill.
Ron Brynaert
Brooklyn, New York
Email: ronbrynaert@yahoo.com

Dear Mitchell Family,
On behalf of my family, I want to express my deepest condolences for your loss. It was clear that Robin was truly amazing and outstanding from the time she was a child. We always knew she would go on to do many great things. I am so sorry for your loss.
Anthony J Palkovic
West Orange, New Jersey
Email: anthony.palkovic@pfizer.com

Mrs. Mitchell and Family: I was so saddened at the loss of Robin. Not only was she a great doctor she was a great friend. I will never forget the first day she came onto the ICU unit at UAMS and introduced herself to me. She told me just to call her Robin. She always had a smile on her face. Our loss is heaven's gain. May the peace of God comfort you at this time.
Raven Spurlin
Student Nurse UAMS/ICU and ED
Malvern, Arkansas
Email: nurseraven@sbcglobal.net

I had the pleasure of knowing Robin in college. It is hard to comprehend this loss, and I have trouble expressing my sadness and disbelief. I will always remember Robin as a woman of tremendous achievement, with a never ending supply of energy and enthusiasm, and an intellect overpowered only by her smile. I am honored and feel incredibly lucky to have gotten to spend time with Robin and my heart and thoughts go out to her family.
Alyson Meranze
College Friend
New York City, New York

Eva, I am very sorry for your loss. Robin was a beautiful part of my life that I will always remember. Words can't express the true feelings I have about her loss. I will keep you and your family in my prayers.
Cornelius Craig, III
Cincinnati, Ohio
Email: third03@hotmail.com

Mrs. Mitchell: Robin and I began our medical careers together as surgical interns at NMCSD. I will always remember Robin for her free-spirit, determination, intelligence, Harley Davidson riding, love for animals, and dedication to friends. She always lived life to the fullest. I am deeply saddened that she was taken away so early, when she still had so much to offer. My thoughts and prayers are with you and your family.
Lily Chu, M.D.
LCDR, MC (FS), USN
Silver Spring, MD
Email: lilychu_md@yahoo.com

I had the pleasure of working with Dr. Mitchell during her Neurosurgery residency at The Ohio State University Medical Center. Dr. Mitchell was a kind person and a great Physician. She will be sadly missed
Jacqueline D. Smith
RN, BSN, CCRN, LNC
Columbus,Ohio
Email: smith.328@osu.edu

Eva, Thank you for sending Robin's obituary. After reading all the entries I wished that I could have known her like those who were acquainted with her through her short life. Be assured that the unknown neighbors living in our area share your grief for such a tragic loss. I will keep you in my prayers knowing it will be some time for you to overcome this sadness. Please feel free to visit us when you want some company.
Neil and Regina Dobbins
Little Rock, Arkansas
Email: nhrmd324@swbell.net

Robin was a co-resident with me at Ohio State and we became close friends as a result. She was one of the most dynamic individuals I have ever met and she has an amazing impact on every one around her. After I finished residency, she continued to keep in touch with me and I am so horribly disheartened by this inexplicable tragedy. My prayers and condolences go out to you and the rest of her loved ones.
Amir Vokshoor, M.D.
Neurosurgeon
Los Angeles, California
Email: avkoshoor@yahoo.com

Robin was destined to do great things in the frontiers of Neurosurgery. She made my day when she let me know that she wanted to become a Neurosurgeon. It is very painful for me to know that I will never see her back with us but she will remain a bright shining star burned into my memory. My thoughts and prayers to family and friends.
Dr. John Paul Grossmith CAPT MC USN
Chairman Neurosciences NMCSD/Neurosurgeon
San Diego, California
Email: jpgrossmith@nmcsd.med.navy.mil

I feel honored to have known Robin in college. We took many of the same classes together, and shared many laughs. I'll always remember her for her positive energy and her unyielding enthusiasm. She will be sorely missed by all who knew her.
Ann (Kennon) Roodhouse
Mansfield, Massachusetts

Mrs. Mitchell, I am so sorry to hear about Robin's passing. I knew Robin in college and our brief friendship left an indelible impression. Ten years later I still remember her excellence clearly – excellence in everything she did. The words written here by all of these people who knew and loved Robin are an understatement.
Elizabeth (Sturges) Hoffmann
Stoneham, Massachusetts
Email: ehoffmann@sloan.mit.edu

Dear Eva, Growing up with you and Robin right next door made my childhood so much more enjoyable. I remember spending the whole summer afternoon in your pool. I even remember being scared of your dog, Blake. I don't understand how things like this happen to such good people. As my heart mourns for Robin, I realize it can't compare to the emptiness in your heart. I love you and you're in my prayers.
Laura Frezza
Newburgh, New York
Email: lalawinnie626@yahoo.com

---