Imogene Pryor Knox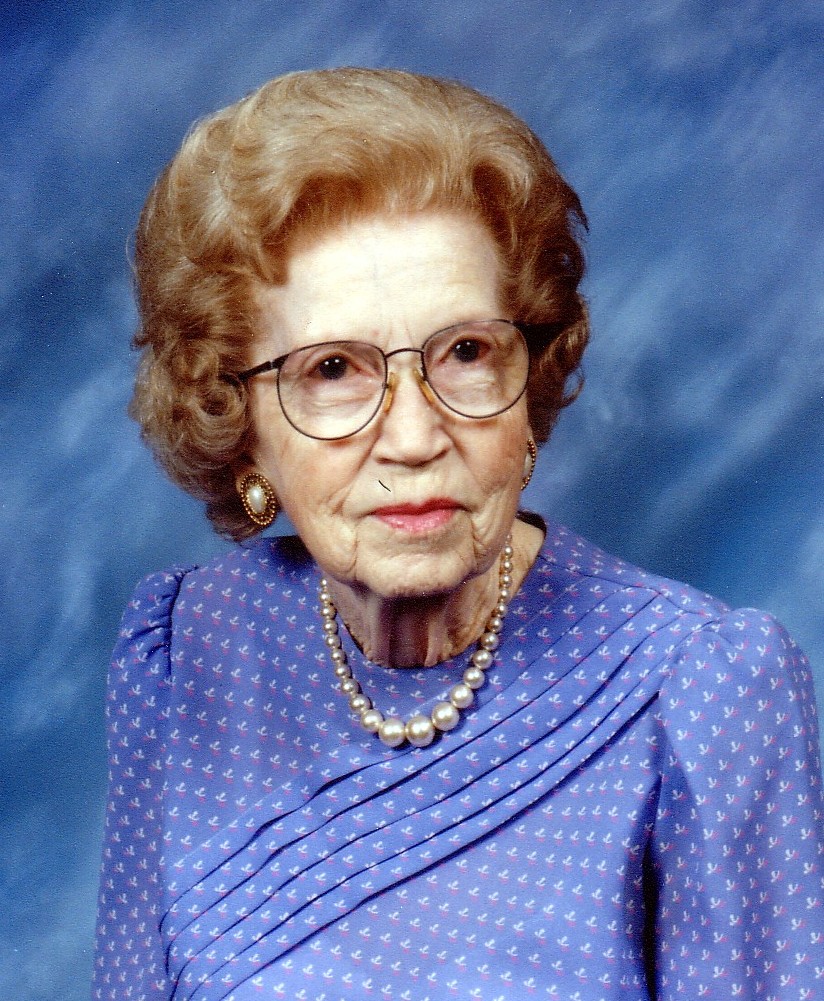 Obituary Notice
Imogene Pryor Knox, 92, of Little Rock, passed away on Thursday, September 23, 2004 at U.A.M.S. She was born in Lansing, Michigan on June 10, 1912 to the late Milo and Gertrude Maynard Pryor. She was a minister's wife, and an active member of St. Paul United Methodist Church and all of its functions.
She was preceded in death by her husband, Alfred A. Knox; a daughter, Peggy Ann Knox; and a brother, Russell L. Pryor. Survivors include a daughter, Jean Baker of Little Rock; and a granddaughter, Missy Baker, of Conway.
Graveside services will be held at 10:00 a.m. on Monday, September 27, 2004 at Roselawn Memorial Park with a Memorial Service to follow at 11:00 a.m. at St. Paul United Methodist Church. Rev. John Fleming will officiate.
In lieu of flowers, the family requests memorials to be made to St. Paul United Methodist Church Memorial Fund, 2223 Durwood, Little Rock, 72207.
---
Register Book
Jean, our thoughts and prayers are with you at your time of saddness.
Dub & Corinne Allen
Little Rock, Arkansas
Email: f4jrider@hotmail.com

So sorry to hear about your loss. I know how difficult it is to loose a parent. My prayers are with you and your family.
Jerri Seale Tollett
Cabot, Arkansas
Email: cte36726@centurytel.net

Mrs. Knox was always so kind to my husband, George, and the others in the Parkinson's group. She will be greatly missed! Our love and prayers are for you, Jean.
Claudine Waters
Little Rock, Arkansas

---