Janet Toney Honeycutt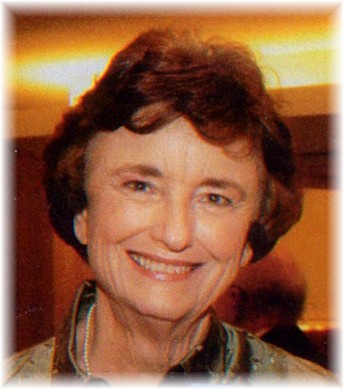 Obituary Notice
Janet Toney Honeycutt, Director of Alumni Programs at the University of Arkansas College of Medicine, died Thursday, July 1. She was born in Memphis, Tennessee on November 26, 1929, the daughter of the late John and Virginia Osborne Toney. She grew up in Pine Bluff where her father was manager of Arkansas Oak Flooring Co. and her mother was a school teacher.
She was preceded in death by her husband, Dr. Wesley Mage Honeycutt, a dermatologist, who died from a heart attack in 1979 at age 48 while on a hunting trip in Idaho. She is survived by a daughter, Grace Ann Honeycutt of North Wilkesboro, North Carolina; a son, Wesley Mage Honeycutt, Jr., and his wife Michele of Mayflower; a brother, Jack Toney, of Forrest City; and two granddaughters, Taylor and Rachael Honeycutt, also of Mayflower.
Mrs. Honeycutt had worked at the medical center in Little Rock for 19 years. In addition to running the alumni association, she was the director of the Arkansas Caduceus Club and a board member of the Founders Society, which seeks endowments for the college. In May, Dr. E. Albert Reece, dean of the College of Medicine, presented her with the college's Distinguished Service Award for directing what he called "one of the most exceptional alumni associations in the nation." Dr. Honeycutt had also received the Distinguished Service Award posthumously in 1980. They were the only husband and wife to have both won this award.
Janet and Mage, who lived in Nashville, Arkansas, met in 1950 at the University of Arkansas at Fayetteville. She was a Chi Omega, cabinet member of YWCA and Mortar Board, which named her as the outstanding woman of her senior year in 1951. They married in 1954. He was in medical school in Little Rock and she began working for the March of Dimes.
She continued in that work after Dr. Honeycutt went into the Navy in Seattle, Washington during the Korean War. After that, they moved to Ann Arbor, Michigan, where Dr. Honeycutt did his residency at the University of Michigan and Janet again joined the March of Dimes. The fact that her father had suffered from polio made her interested in that organization.
In 1962, the Honeycutts moved back to Little Rock, and he went into practice and she became active in community affairs. She was the chairman of the first silent auction for Tabriz at the Arkansas Arts Center. She was a member of the Scattered Seeds Garden Club, the Aesthetic Club, active in Chi Omega sorority affairs, and a member of Second Presbyterian Church.
Funeral services will be held at 10:00 a.m. on Tuesday, July 6, 2004 at Second Presbyterian Church, 600 Pleasant Valley Drive, officiated by Rev. Dr. Karen Akin and Rev. Steve Hancock. Interment will follow in Roselawn Memorial Park under the direction of Ruebel Funeral Home. Visitation will be held on Monday from 5:00 to 7:00 p.m. at Ruebel Funeral Home, 6313 West Markham, www.ruebelfuneralhome.com.
Memorials may be made to the W. Mage and Janet T. Honeycutt Memorial Scholarship at U.A.M.S.
---
Register Book
We'll miss you Janet!
Kelly McMillan
Destin, FL
Email: mcmillan1@cox.net

I grew up in Pine Bluff and knew the Toney family. Janet's sister, Josephine , was in my graduation class of 1942 from Pine Bluff High School. Janet told me of Josephine's death at a reunion of my Medical School Class of 1951 several years ago. I was once in her apartment when in a group to pick an outstanding graduate of Medical School. At Caduceus Club reunion we often talked of "the good old days in Pine Bluff". She will be missed by all from the Club as she kept us informed on what was happening to our class. Wish I had been there to see her receive Distinguished Service Award which she so richly deserved.
Ernest L. Cashion, MD
Retired Physician
Prairie Grove, Arkansas
Email: elcpfc@pgtc.com

We want you to know that you and your family are in our thoughts and prayers. You may not remember us, but we knew you and your folks when you were at Westover Hills Presbyterian Church. Your mother was a lovely lady. Love and prayers to you.
Betty & Carl Glenn
Little Rock, Arkansas
Email: bettycarl@sbcglobal.net

Dear Grace Ann Honeycutt,
Many years have passed since we last spoke, but I will always remember your smile, charm, and warm personality that you brought with you from Arkansas to Northwestern's Elder Hall. Reading about your mom and seeing her picture I can see some of you in her (particularly your enthusiasm for Chi Omega!). I do believe that I met her during your stay at NU. I wish that I had a different opportunity to have contacted you, but I am glad that I can offer my condolences. I am sure that the many fond memories of your mother will keep her spirit alive in you and your family. Take care of yourself.
Dean Monma
Anesthesiologist
Winfield, Illinois
Email: Dean_Monma@cdh.org

---