Mary Candace Alley Hart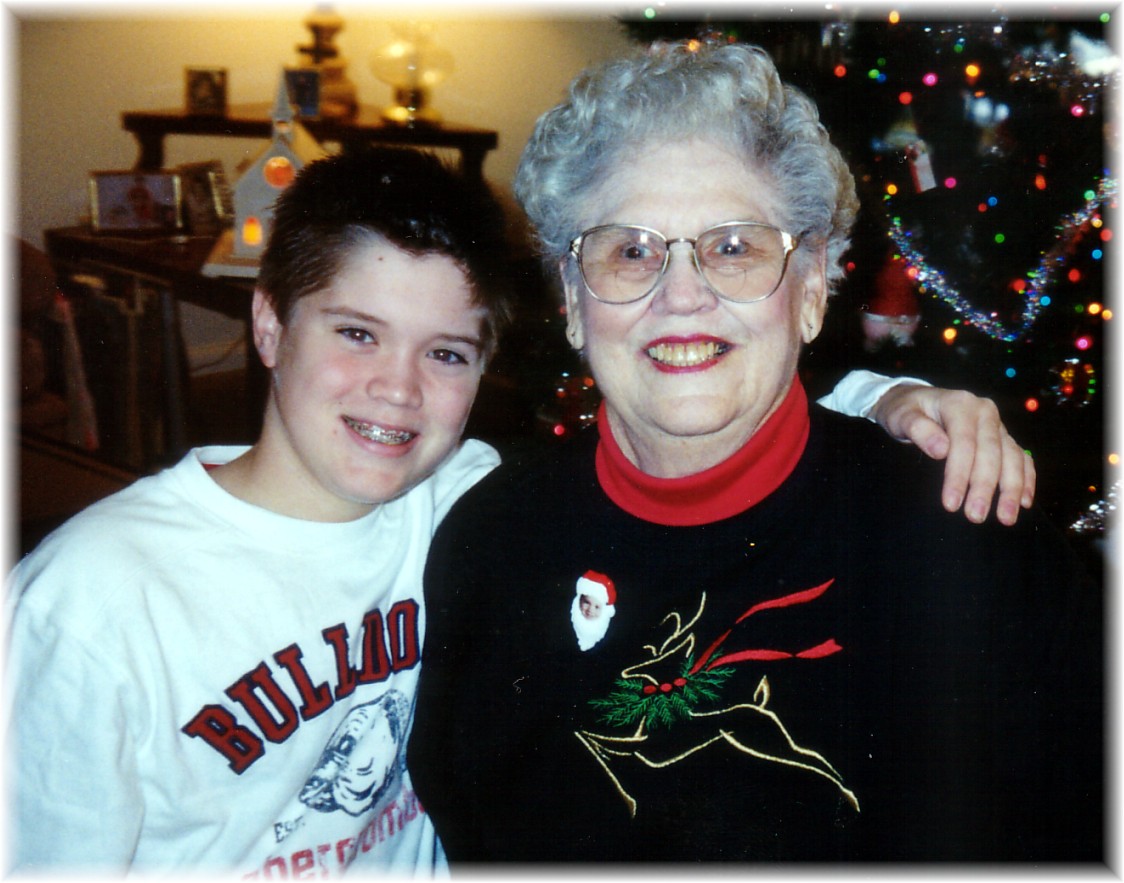 Obituary Notice
Mary Candace Alley Hart, 83, of Little Rock passed away Friday, September 3, 2004, at St Vincent Infirmary following a courageous battle with lymphoma cancer. She was born on February 15, 1921, in Little Rock Arkansas, to Solomon Milton and Clara Jane Lewis Alley. Her great grandparents, the Lewis and the Wickham families, were the first settlers of Little Rock in 1846. She graduated from Little Rock High School in 1937, attended Little Rock Junior College on a PTA scholarship and received her teaching degree in 1941 from Arkansas State Teachers College, now the University of Central Arkansas. She met her future husband, Delmar, on a blind date in 1941 when he was stationed at Camp Robinson. Their first date was a success because of their common love of baseball, which was a recurring theme throughout their lives. She taught school in Scott, Arkansas and North Little Rock Jr High School. After her marriage to Delmar, family came first and she became a homemaker and a wonderful mother. After raising her two daughters, she sold shoes at Tot to Teen for many years, fitting shoes for scores of children in Little Rock. She was a charter member of St James Methodist Church and was an active member of the Saturday night service and the 39ers Club. She never met a stranger and she could accomplish anything with a telephone. She described her perfect day as one that is not too hot-nor too warm-a day that her grandson, Drew was pitching-and he wins!
She was preceded in death by her husband of 59 years, Delmar Calvin Hart, who passed away three days earlier. She was also preceded in death by her two sisters, Blanche Ora Alley and Clara Mae Alley Barnard.
Survivors include her two daughters-Jane White Tullos and husband David of Little Rock and Dr Anne Hart of Flagstaff, AZ, her much-loved grandson Drew Tullos; nephews M Jay Barnard, Henderson NV, William S Barnard, Atlanta, GA; Lewis A Barnard, Richardson TX and a multitude of family and friends, both old and new.
Visitation will be held at Ruebel Funeral Home from 2-4 pm Sunday, Sept 5, 2004. Graveside services will be held at 11 am Tuesday, Sept 7, 2004 at Arkansas State Veterans Cemetery, North Little Rock.
Honorary pallbearers include Anne Magro, Virginia Cogdill, Margaret Keith, Jo Wagner, Marilyn Johnson, Mariwayne Page, Mary Denny and Cyndy Lamberson.
Memorials may be made to a scholarship for her great-niece who passed away from leukemia at age 33, the Linda B Wade Memorial Scholarship, Dallas Theological Seminary, 3909 Swiss Ave, Dallas TX 75204; or St James United Methodist Church, 321 Pleasant Valley Dr, Little Rock AR 72212.
---
Register Book
Jane and Family, I am so sorry to hear about your mother passing away. Paula and I were talking this morning about the times she made us laugh and the wonderful stories she told. Mother Mary was a one in a million. I have so many cherished memories of her and I know you have too. I remember she and Aunt Sister and we would all be at the beauty shop, it would take hours for all of us to get our hair done because of the interruptions of story telling and laughter. Those were some great times we all shared and I think of them often. Your in my thoughts and prayers. Love you Lots!! Prayers and Peace
Linda Tullos
Little Rock, AR
Email: lstullos@aol.com

Dear Hart Family, I was the Senior Associate (also known as "Executive") Pastor at St. James for the last four years, leaving in June of this year. I knew Mary well, and loved her dearly. Hers was an infectiously positive, "go-Hogs" spirit, filled with warmth and humor. You were very blessed to have shared your lives with such a person. Please know how sorry I am, not only for having lost such a terrific mother and grandmother, but for Delmar's loss, as well. You're in my thoughts and prayers in today, and in the days to come.
Dr. Robin Moore
Pastor
Little Rock, Arkansas
Email: nrm123@hotmail.com

Delmar & Mary were wonderful people and my family feels so privileged to have been friends. I know you will miss them but they leave such a legacy of wonderful memories. I know I will treasure the memories I have of them.
Joyce Greenfield Salley,
Janice Greenfield,
& Jennifer Greenfield Bailey
Brinkley, Arkansas
Email: salley47@hotmail.com

Anne and Jane, I'm so very sorry for your loss. I loved your mom very much. Your parents were a very special part of my life and I will never forget how much fun all of us used to have. Memories of your folks always bring a smile to my face and I am thankful that I had the opportunity to know them. I love you, and my thoughts and prayers are with you during this difficult time.
Chris Curley
Colorado Springs, Colorado
Email: curleyc23@earthlink.net

Jane and family, I am so sorry to hear of Mary's illness and passing away. She meant so much to me and I still fondly remember laughing at the stories she and sister used to tell. There will always be a special place in my heart for her and your dad. I am so sorry you have gone through losing both of your parent during the same week. Mary was just ready to be with Delmar and they both are in a very special place now and together. It's odd how God's plan sometimes differs from what we think and I know it hurts.Know that I am always here for you and know your in my thoughts and prayers. May God Bless Linda Tullos
Little Rock, Arkansas
Email: lstullos@aol.com

So friendly, quick with a smile, fastest phone caller in the south!! Always quick to start with a warm: "How Ya'll doin'?". One time when Liz and I were visiting we wondered what the Arkansas state bird was. Faster than you can blink an eye, Aunt Mary was on the phone calling around to get us our answer! She was almost a blur! Boy, she sure loved her tamales! Thanks so much for all the memories!
Dan and Liz Hart
Chino Valley, Arizona
Email: petfam9@aol.com

---