Helen Holmes Browning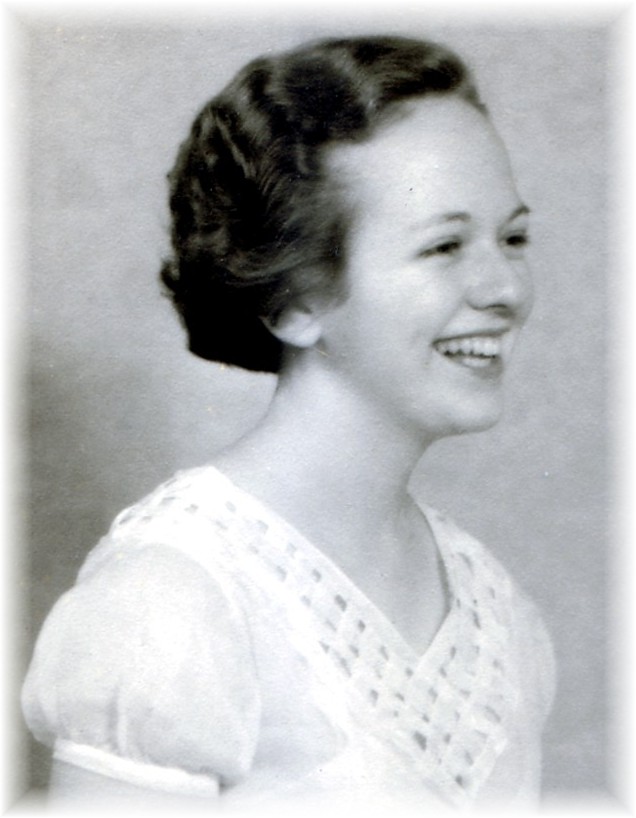 Obituary Notice
Helen Holmes Browning died Wednesday morning, June 3, 2004, in her Little Rock home. A true daughter of Arkansas, she was born in Batesville on October 1, 1918, into a large and loving Independence County family. She was one of six female first cousins who grew up there together, and who, as the years passed, delighted in being referred to as "Steel Magnolias."
After Batesville High School, she first attended Arkansas College, and then graduated from Hendrix in 1939, having been elected May Queen her senior year. She remained active in the Alumni Association all her life.
A lifelong Episcopalian, she was baptized, confirmed, and married her best friend, George W. Browning, Jr., at St. Paul's in Batesville on September 3rd, 1941. They were able to celebrate their 60th Anniversary just before his death in 2001.
Upon his graduation from the University of Arkansas in 1951, they and their two children, George III('Sparkie") and Elizabeth, moved to Albuquerque, New Mexico, where she taught Middle School English while George worked for Sandia National Laboratories. Immediately endearing and sweet to all she met, this little lady, all 4'8" of her, and with the deepest of Arkansas accents, came home the first day her son started school in New Mexico,having been elected president of the PTA! She went in knowing no one; by the time the meeting ended, she knew them all.
Thus did the little lady lead her life, with a smile, a southern gentility, and an earthy graciousness not often found today.
They were founders of St. Mark's on the Mesa Episcopal Church, active in the Meriwether Society, raised their children, founded the New Mexico Razorback Club, and all the while maintained their ties to their beloved Arkansas and to their extended family. When they both retired, they returned home to Little Rock in 1984. Active in St. Mark's Ejpiscopal Church, they ministered to those with Aids through it's care team within the R.A.I.N. Network. This they did at their advanced ages and in their retired years, out of Christian love for those in need, when knowledge was scarce and volunteers were few.
She loved her volunteering at the Arkansas Arts Center, she loved her bridge, her church, her friends, and above all, her family. Her sport was "talk".
George, Jr., died on September 24, 2001. Her daughter, Elizabeth Holmes Browning Durrie, died in Georgetown on June 6th, 1999.
She is survived by her sons, George W. "Sparkie" Browning, Ed Viereckt, both of Baltimore; her son-in-law, and his wife, Nick and Sandy Durrie, of Santa Fe; by her grandson and his wife, Justin Durrie and Jenelle Giordano of Portland, Oregon; and by her granddaughter, Kyle Durrie, of Portland, Maine.
But beyond them, she leaves behind a very large circle of admirers whose lives she touched quite deeply, a devoted following who were proud to claim her as surrogate grandmother, as dear cousin, as a friend for life, as a member of "Helen's Boys, bridge partner, and church associate. She gave to them all a bit of wisdom, love, and steely grace from a time that is slipping away.
Her family will be forever thankful that Baptist Home Hospice sent them Janet Evans to guide Sparkie and Ed through the end of her days, surrounded by her antiques, her photographs, her memories, friends and family.
A Celebration of her Life will be held at St. Mark's Episcopal Church, Mississippi at Evergreen, on Monday, June 7th, at 2p.m. with a reception following in the Parish Hall. She asked that in lieu of flowers, a donation in her name be made to St. Mark's, 1000 N. Mississippi, Little Rock, AR 72207. Cremation arrangements are by Ruebel Funeral Home. www.ruebelfuneralhome.com.
---
Register Book
---