Raymond Scott Braselton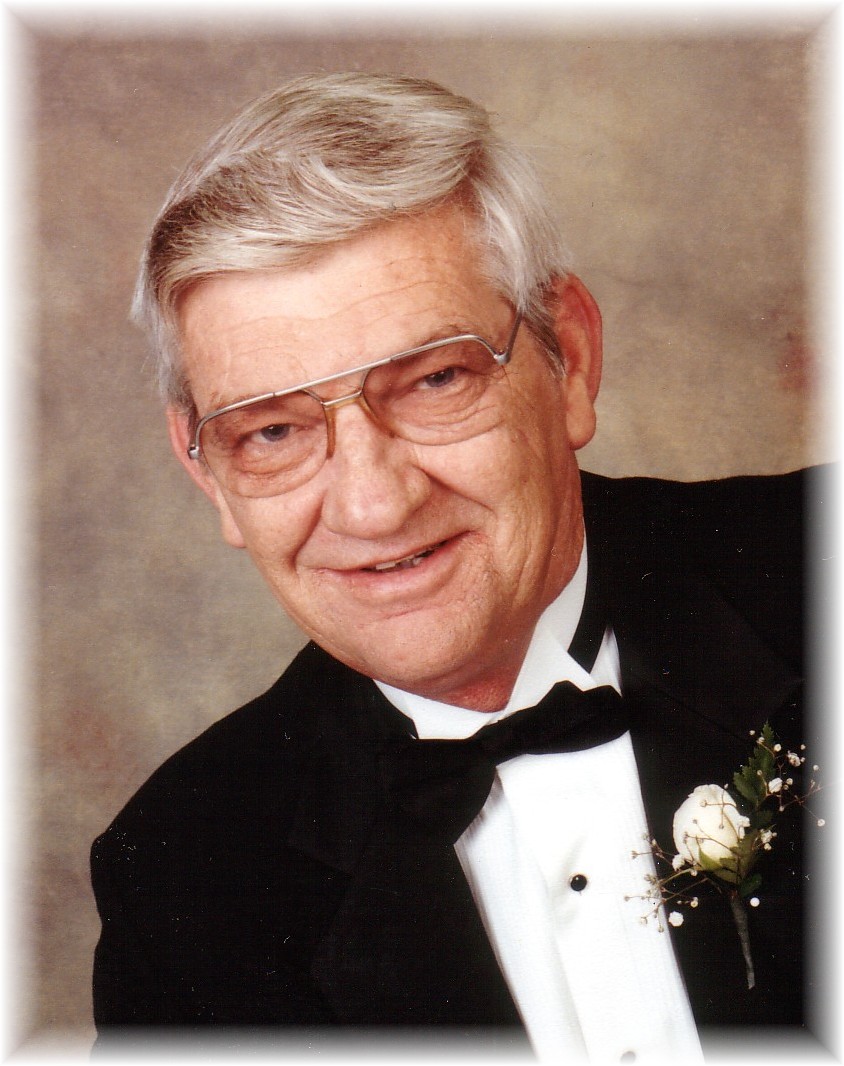 Obituary Notice
Raymond Scott Braselton, of Little Rock, passed away Monday, August 30, 2004 at home surrounded by his family. He was born on September 2, 1937 in Russellville to the late Raymond William and Blanche Bond Braselton. He was preceded in death by his parents and his first wife, Billye Webb Braselton.
He is survived by his wife of 34 years, Alice Steed Braselton; two daughters, Sharon Masters and husband Steve of Allen, Texas, and Susan Deems and husband David of Coppell, Texas; and two grandchildren, Rachel and Lauren Deems.
Ray learned to fly while attending Russellville High School. He took his first solo flight in 1953, and graduated in 1955. He attended Arkansas Tech, and started his aviation career at Starnes Aviation in 1957. He worked at Arkansas Best Corporation, T.J. Raney & Sons, and retired from Little Rock Road Machinery Company after 28 years as a pilot and salesman. His hobbies were hunting, fishing, and woodworking in his workshop. Family and friends will always remember his sense of humor, quick wit, and his love for animals.
Visitation will be 5:00 to 7:00 p.m. on Wednesday, September 1, 2004 at Ruebel Funeral Home. Funeral services will be held at 11:00 a.m. Thursday, September 2, 2004, in the Chapel of Ruebel Funeral Home. Graveside services will follow at 2:00 p.m. at Oakland Cemetery in Russellville.
Pallbearers will be Bob Wilson, Harold Davis, George Hudlow, Homer Feltner, Charles McGrew, Jr., and Dr. Bob Hale.
In lieu of flowers, donations may be made to CARE for Animals, P. O. Box 251156, Little Rock, AR 72225, or the Make a Wish Foundation, 101 Spring St., Little Rock, AR 72201.
---
Register Book
Alice our deepest sympathy, our prayers are with you and your family.
Dean & Joyce Wilkerson
North Little Rock, Arkansas

A special person has been lost form our midst. Wonderful memories will always be with us such as the many times the youth of the church went to his home for fun and fellowship. It was always a special place for all that went.
Ann Torrence Gibbs
Tulsa, Oklahoma

Ray and I were very good friends during our childhood and teenage years. We were in the same church, in the same schools, grade 1 thru 12, in the Civil Air Patrol, went to church camp at the same time, rode our Service Cycles all over Russellville, hung out at the airport, had some great times together. His mother was my Sunday School teacher for several years. I was shaken to learn that he had departed this earth. He will be missed. Our heart felt sympathy goes out to Ray's wife and family. My the grace of God be of comfort to you during this time of darkness. God is light and light always dispells darkness.
Gene L. Rankin
Russellville, Arkansas
Email: nebodude@yahoo.com

With deepest sympathy to the family. He was a dear friend, and he will be missed.
Vernon Howard
Russellville, Arkansas
Email: vhoward@cox-internet.com

May God bless you and comfort you at this time of sorrow!
Mrs. Phyllis (Vanlandingham) Nutt
Little Rock, Arkansas

I remember Raymond as a fun-loving friend. I thought he would live forever! I am greatly saddened by his passing. Ray will be missed by all who knew him!
Carlene Branch Henderson
Eutaw, Alabama
Email: carhend@bellsouth.net

Raymond was a high school classmate and good friend. Our sympathy is with you and family.
Joyce Motley Miller and Bill
Conway Arkansas

I knew "Braz" from the "round table". He was a wonderful man who was always the perfect gentleman. He will be greatly missed. My thoughts and prayers are with you and your family.
Ronda Johnson
Little Rock, Arkansas
Email: rondaj@hardingrace.com

Raymond was a lifelong friend from childhood. My sympathies go out to his family. He will be missed, but he is in a better place. May God Bless and keep him.
Joe H. Burnett
North Little Rock, Arkansas

May God hold you in the palm of His hands and comfort your family. You will be greatly missed.
Marilyn Jacimore Carrico
Little Rock, Arkansas
Email: marilynjc73@aol.com

I was saddened to learn of Ray's passing. We knew each other all the way back to elementary school. We have not lived near each other for a long time, but he has often been on our minds.
Ed and Grace (Tidwell) Eaton
Pastor Hartford Assembly of God
Hartford, Illinois
Email: eatonstein @ aol.com

Raymond my friend, you will be missed. You were always an inspiration to me not only in high school, but in your flying career as well. I remember just like it was yesterday when you solo'd. I was honored to have had the opportunity to chat with you at our HS reunion in 2000, and grateful that we emailed on a regular basis. You and your family will be in our thoughts and prayer at the 50th HS reunion next year in Russellville.
Lee Roy Fields
Harrison Arkansas
Email: leef@mlaj.com

My family's close friend, my father's flying student & "the son he never had". Raymond Scott was a household name during my growing-up years at home. I pray he is being given back the loved he showed so many other people. And I know he and daddy are having telling tales.
Nancy Laughter Barnes
Beebe, Arkansas

---