Edward Lee Alexander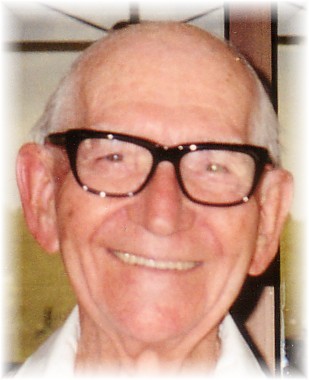 Obituary Notice
Edward Lee Alexander, 90, of Little Rock, passed away on Thursday, September 30, 2004 at Presbyterian Village.
Some men are broken by hard circumstances and some rise to overcome them. Edward was an overcomer who became the chief provider for his family at the tender age of 13 following his fatheršs death.
He was born in Gilmer, Texas on June 24, 1914 to the late Randle and Elsie Matthews Alexander. He was a member of Faith United Methodist Church, where he helped organized the Wednesday Domino Group. He worked as a route salesman and retired from the Wonder Potato Chip Company.
His parents, 10 brothers and sisters and his wife of more than 50 years, Hazel Fureigh Alexander, preceded him in death. His love for Hazel was evident as he tirelessly cared for her during her twenty-year battle with Alzheimeršs. True to form Edward would not give up or give in until she was ready to go. She died in his arms.
Survivors include a daughter, Suzanne Jenkins and husband Vernon of Oakland, Tennessee; a son, Randy Alexander and wife Gy of Little Rock; a sister, Claudie Bruce of Marshall, Texas; three grandchildren, Jason Jenkins of Memphis, Kristi Alexander of Little Rock, and Scott Jenkins of Arlington, Tennessee; and three great grandchildren.
Funeral services will be held at 1:00 p.m. on Monday, October 4, 2004 in the Chapel of Ruebel Funeral Home with Rev. Tim Jackson officiating. Burial will follow in Pinecrest Cemetery. Visitation is 2:00 to 4:00 p.m. on Sunday at the funeral home.
In lieu of flowers, memorials may be made to Faith United Methodist Church, 9820 West Markham, Little Rock, 72205; or to Presbyterian Village, 510 Brookside, Little Rock, 72205.
---
Register Book
---