Atha Williams Webb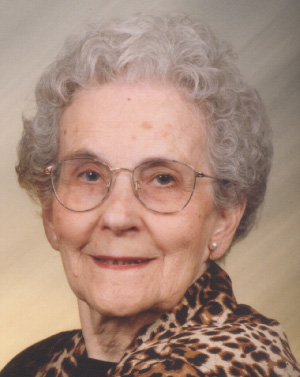 Obituary Notice
Atha Williams Webb, age 91, of Little Rock died September 8, 2003. She was born July 12, 1912 in Strawberry, Arkansas to the late David and Aggie Williams. She began teaching when she was sixteen and taught for several years before her marriage.
She is survived by her husband of 68 years, Rev. Maurice Webb; her three children, Maurice Webb Jr. of Bigelow, Kathy Webb of Little Rock, and Marcia Caplinger and husband Kelsy of Little Rock ; three grandchildren, Paul Lecky III and his wife Nancy of Woodland Park, Colorado, Laura Coulter and husband John of Little Rock, and Mauri Arnold and husband Chris of Tampa, Florida. She is also survived by six great grand children, Samantha and Matthew Lecky, Jonathan Webb Coulter, and Rachel, Katherine, and Eliza Arnold.
Memorial Services will be held at 2:00 PM , Thursday, September 11th , 2003 at the First United Methodist Church with Rev. Jeanie Burton officiating.
In lieu of flowers, memorials may be made to The First United Methodist Church, 723 Center Street, Little Rock, AR 72201.
Arrangements are under the direction of Ruebel Funeral Home.
---
Register Book
Sorry about your loss. Let me know if there is anything I can do for you.
Donna Johnson
Conway, Arkansas
Email: donnaj@mail.uca.edu
Julie Dobbins
Pine Bluff, Arkansas
Dear Webb Family, Please accept our love and deepest sympathy on your loss. Mrs. Webb was such a big part of what made your family so dear to all of us at First Church.
Alice and Barbara Peters
Little Rock, Arkansas
We're sorry for your lost. We are praying for your family.
Mimi San Pedro & Mary Ann Coleman
Little Rock, Arkansas
Harry W. Readnour
Conway Arkansas
Maurice and you three children are in our thoughts and prayers daily. We know that you are consoled by beautiful memories.
Clint and Ellen Johnson
Conway, Arkansas
Harry W. Readnour
Conway, Arkansas
Mr. Webb, Marcia, and Kathy--naturally we are doint everything we can to help Maurice, but I did want to let you know that I am thinking about the three of you and all the kids as well.
Harry Readnour
Conway, Arkansas
---