Phyllis Marie Geis Tolstedt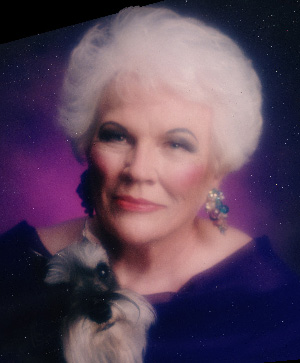 Obituary Notice
Phyllis Marie Geis Tolstedt, 80, of Little Rock died Monday, September 29, 2003. She was born in Sioux Falls, SD where she graduated from Washington, High School. In 1954 she married Howard Hanson and was the first woman licensed Real Estate Broker in South Dakota. She successfully operated Poulos and Hanson Real Estate Co. until her retirement in 1977 when she and Howard moved to Little Rock. He predeceased her in 1985. She and Grandon Tolstedt were married in January 1995. Phyllis was a member of Our Lady of the Holy Souls Catholic Church.
She is survived by her husband, one son, Phil Hanson and his wife, Georgia of Sioux Falls, SD and two grandchildren, Andrea Thompson and Peter Thompson.
A Mass of Christian Burial will be held on Thursday, October 2 at 10:00 a.m. at Our Lady of the Holy Souls Catholic Church.
Memorials in lieu of flowers may be made to the South Dakota School for the Blind, Toy Library in Aberdeen, SD.
Cremation arrangements are under the direction of Ruebel Funeral Home.
---
Register Book
Jane & Curtis Homeyer
Little Rock, Arkansas
Such a grand lady will be missed by many - even her long-distance Christmas-card-only friends. I enjoyed my acquaintance with Phyllis back in the 70s in Little Rock at Welcome Wagon.
Rest in peace, Phyllis.
Linda Tracy
Portland, Oregon
---