Averell Woodruff Reynolds Tate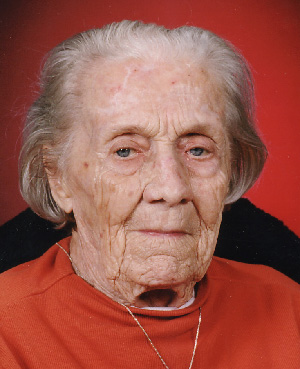 Obituary Notice
Averell Woodruff Reynolds Tate, 94, of Little Rock, great-granddaughter of William Edward Woodruff, founder of the Arkansas Gazette, died Saturday, January 25, 2003. She was born in Little Rock to the late Francis Bennett and Eva Woodruff Bell Reynolds. Mrs. Tate was a graduate of Little Rock High School, the University of Arkansas, Fayetteville, and she attended classes at University of Arkansas Little Rock 1979- 2001. She was a very active member of Trinity Episcopal Cathedral, a retired schoolteacher and member of the Aesthetic Club. Many of Mrs. Tate's historic collection of artifacts being displayed in museums across Arkansas. She lived many years in the Walters-Curran-Bell-House, 615 East Capitol Avenue, now Curran Hall the Little Rock Visitors Center.
She is predeceased by her husband Fred Lemuel Tate and brother Sam Bell Reynolds and survived by daughter Joan Huot and husband Joseph of Lowell, Massachusetts, son Fred Lewis Tate of Pasadena, California, stepson, George Tate of Bozeman, Montana, brother, Francis Bennett Reynolds and wife Mary Jean of Conway, grandchildren; Michael E. Huot and wife Ada of Nashua, New Hampshire, Denise Huot Carlson of Milton, New Hampshire, Brian M. Huot of Lowell, two great-grandchildren, Christina Huot and Katherine Huot of Nashua, and several nieces and nephews.
The family would like to express their thanks and love to Dr. Ann Riggs and staff of Woodland Hills Nursing Center, and Arkansas Hospice.
---
Register Book