Shirley Lorene Wagner Stewart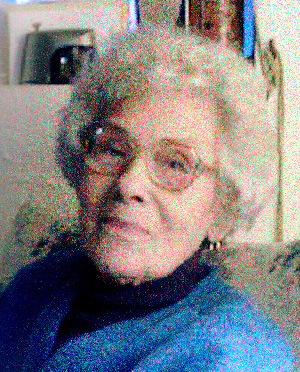 Obituary Notice
Shirley Lorene Wagner Stewart of Ajo, AZ passed away on September 17, 2003. She was born September 27, 1932 in Cleveland, OH to the late Thelan and Arline (Domke) Wagner. Her husband W.D. Stewart preceded her in death. She is survived by her sister Carole Braden, Hope AR, five daughters: Dr. Terri Crook, husband John Crook, Little Rock AR., Kris Souter, husband Dr. Ray Souter, Athens GA., Karen Wesson, Little Rock, Betty Peterson, husband Dr. Mark Peterson, North Little Rock, Sandra Wesson, Little Rock, six grandchildren, five nieces and nephews, many friends through out the world, and her faithful German shepherd Tasha. She spread love and generosity to everyone she met throughout her lifetime. She was a retired R.N. She was a 1953 graduate of the Good Samaritan School of Nursing in Phoenix, AZ. She retired from nursing in 1985 from the Jeddah Medical Center in Saudi Arabia. During her lifetime she traveled extensively in Europe, Asia, Southeast Asia, South America, and the Middle East. She made her retirement home in Ajo, AZ where many dear friends surrounded her. She enjoyed golf, mah jong, reading, and handwork.
All who knew her will miss her dearly. Her family wishes to recognize the tireless efforts and compassion of Drs. Paul Zelnick, Joseph Beck, Rich Satre and their nurses, Sindy Smith, Dale Selakovich, and Lisa Garrison. Special thanks to Rev. Dr. Joanna Seibert for her spiritual support and kindness. They wish to thank Arkansas Hospice, and Carol Warden R.N.
The family requests any memorials be made to American Cancer Society (colon cancer research fund), or to the Central Arkansas Library System. A celebration and remembrance of her life will be held on October 11, 2003 at 11:00 am at St. Margaret's Episcopal Church, 20900 Chenal Parkway, Little Rock, AR (501) 821-1311.
Local arrangements are under the direction of Ruebel Funeral Home.
---
Register Book
George and Norma Steckel
Ajo, Arizona
---