Carolyn Slaughter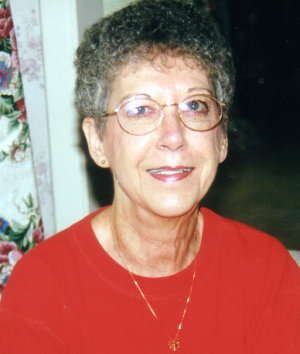 Obituary Notice
Carolyn Slaughter, 72, of Little Rock died Monday, November 18, 2003. She was a graduate of North Little Rock High School. Carolyn deeply loved her family and had spent many years being a caregiver for others in the Little Rock area.
She is survived by her daughter, Sharrell Holcomb and her husband, Steve of Little Rock, her granddaughter, Ashley Hogg and her husband Andreas of Chicago, their son, Jackson Stephan Hogg and her grandson, Jon Holcomb of Little Rock. Carolyn is also survived by her brother, Harrell Davis and his wife, Judy of Benton and her sister, Debbie Cates of Jacksonville. She was preceded in death by her parents, Annie and Harrell Davis, Sr., and a sister, Linda Ann Self.
Memorials in lieu of flowers may be made to St. Vincent's Foundation or the American Cancer Society.
A visitation will be held Wednesday from 4:00 p.m. to 6:00 p.m. at the Ruebel Funeral Home, followed by a graveside funeral service at 1:00 p.m. Thursday in Pinecrest Memorial Park.
---
Register Book
Sharrell - just heard about your Mother and I wanted to acknowledge that I remember how close you two were - more like sisters the best I remember, rather than Mother-Daughter. My sympathy to you and all of your family.
Love,
Gy Alexander
Little Rock, Arkansas
Email: alexandergy@comcast.net
---