Gladys McClain Sadler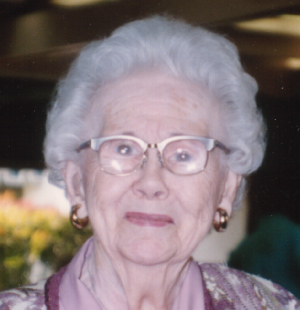 Obituary Notice
Gladys McClain Sadler, aged 98, passed away peacefully at her home on July 28, 2003 in Jacksonville Beach, Florida. She and her husband, Harold Sadler, who died in 1986, had been long-time residents of Little Rock before moving to Dallas and, in retirement, to Jacksonville. Mr. Sadler was a former owner of Sadler-Ross Motor Company and was active in business, civic, and political affairs in Arkansas.
Mrs. Sadler was born in Little Rock in 1905 and was educated in public schools in Little Rock and Hot Springs. She was formerly a long-time member of First Methodist Church in Little Rock, the Country Club of Little Rock and the Departmental Club. She served many years as a board member of the Florence Crittenden Home in Little Rock, and was active in the Gray Ladies during and after World War II. She was also a member of the Daughters of the American Revolution. At the time of her death, Mrs. Sadler was a member of Palms Presbyterian Church in Jacksonville Beach.
Mrs. Sadler is survived by her daughter and son-in-law, Marilyn and Alfred Duncan, Jr. of Jacksonville, a son, William Sadler of New York City and Garrison, New York, a sister, Helen M. Anderson of Little Rock, and two grandchildren, Darrielle Duncan of Jacksonville and Alfred Duncan III of Los Angeles.
There will be a memorial service, open to all, at the Palms Presbyterian Church on Friday, September 12th, at 11:00 a.m. Luncheon for family and friends will follow. Mrs. Sadler was buried at Roselawn Cemetery in Little Rock.
The family suggests that, in lieu of flowers, contributions be made in her memory to Palms Presbyterian Church, 3410 South Third Street, Jacksonville Beach, Florida 32250 or to Community Hospice of Northeast Florida, 4266 Sunbeam Road, Jacksonville, Florida 32257.
Arrangements are under the direction of Ruebel Funeral Home.
---
Register Book
---