Robert Lafayette Robinson, Jr.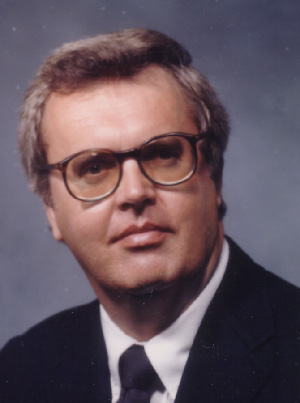 Obituary Notice
Robert Lafayette Robinson, Jr. age 60, of Little Rock, died Monday, January 6, 2003. He was a graduate of Newport High School, Hendrix College (B.A. 1954) and received his law degree from Vanderbilt University, (LL.B. 1967), Phi Alpha Delta; Blue Key. He was the Senior Partner in the law firm of Robinson, Staley, Marshall, and Duke, practicing law for 36 years since 1967. He was a member of the Pulaski County Bar Association, Arkansas Bar Association, and American Bar Association (Litigation Section). Robinson was also a member of the Volunteer Organization for Central Arkansas Legal Services (VOCALS), the Arkansas Trial Lawyers Association; Defense Research Institute; Fellow, Arkansas Bar Association. Robinson served in the Arkansas Army National Guard (1967-1974) as a First Lieutenant in the Judge Advocate General Corps. He was past president of the local Exchange Club, an International Civic Organization. Robinson served as Board chairman of the Central YMCA in 1985-86 and was a Volunteer of the Year in 1983 for Central Branch of the YMCA. He was a member of the Country Club of Little Rock and First United Methodist Church. Robinson was an avid golfer, a devoted grandfather, a sports car enthusiast and bird watcher. Bob was truly a lawyer's lawyer and will be deeply and dearly missed.
He is preceded in death by his father, Robert Lafayette Robinson, Sr. of Newport, Arkansas and is survived by his wife of 34 years, Mary Jane Jamison Robinson of Little Rock, his mother, Sina Reaves Robinson of Newport, one brother Bee Robinson of Panama City, Florida, one son, Robert L. Robinson, IV and wife Leigh Anne of Little Rock, two daughters, Ahron Couey and husband Paul of Austin, Texas, Mary Claire Roberts and husband Charlie of Little Rock, 3 grandchildren, Emma Robinson, Reaves Robinson and Thomas Roberts all of Little Rock.
A memorial service will be held Thursday at 11 A.M. at First United Methodist Church officiated by Reverend Jeanie Burton. Services are under the direction of Ruebel Funeral Home.
Memorials in lieu of flowers should be made to First United Methodist church, 8th and Center Streets, Little Rock 72201.
---
Register Book