Danny Lynn Reynolds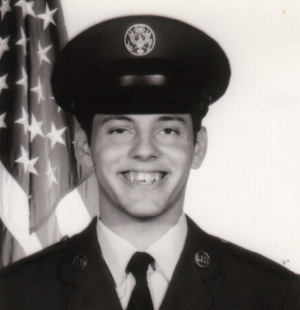 Obituary Notice
Danny Lynn Reynolds, 47 of Little Rock, beloved husband and father, went to be with the Lord, Friday, August 29, 2003. Danny was born November 8, 1955, in Desoto, MO. He was Carman for Union Pacific Railroad for the past 25 years and a veteran of The United States Air Force.
He is survived by his wife, Darla Kay; a son, Chris Reynolds of little Rock; a daughter, Caitlin Reynolds of Paragould ; a stepson , Brady Workman of Joplin, Mo; his parents, Tom and Mary Reynolds, of Roy, Utah; his grandparents, Ralph and Irene Eaton of Roy, Utah; two brothers, Tommy and his wife Cecilia of Idaho, and Johnny of Utah; a sister, Evelyn Reynolds Carver and her husband Richard of Wyoming.
Memorial Services will be held at 2:00 PM Friday, September 5th, in the Chapel of Ruebel Funeral Home with the Rev. Bill McCoy officiating.
Cremation arrangements are under the direction of Ruebel Funeral Home.
---
Register Book
Mr. and Mrs. Allan L. Black Sr.
North Little Rock, Arkansas
Allan L. Black Jr.
North Little Rock, Arkansas
Chester Gubanski
Retired Carman
North Little Rock, Arkansas
Tony Malchaski
Carman
North Little Rock, Arkansas
---