Reverend Orr Davis "O.D." Peters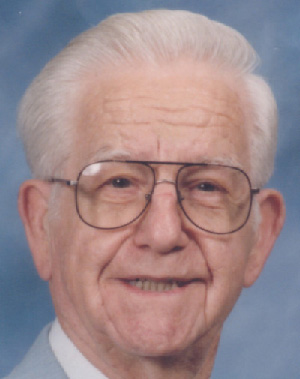 Obituary Notice
The Reverend Orr Davis "O.D." Peters, age 91, of Little Rock, passed away Wednesday, January 15, 2003. He was born July 19,1911, in the Springhill Community of Johnson County, Arkansas. He was a graduate of the University of Arkansas at Fayetteville with a degree in English before graduating with honors from Perkins School of Theology at Southern Methodist University in Dallas.
Reverend Peters served in an active capacity as an ordained minister in the United Methodist Church for 65 years. He served churches in Clarksville, Farmington, Hackett, Alma, Greenwood, Springhill (Texas), Charleston, Augusta, Dardanelle, Piggott, Pea Ridge, and Little Rock; serving at Capitol View United Methodist Church, and as associate minister at Pulaski Heights United Methodist church from 1965 until his retirement in 1995 and then as pastor emeritus until his death. He was also a former Chairman of the Board of Pensions of The North Arkansas Conference, former Chairman of The Television, Radio and Films Commission, and former member of the Board of Ministry of Little Rock Conference.
He loved his church and dedicated his life to serving the needs of his fellow man, and he loved nature and the outdoors, enjoying camping with his Good Sam friends, trout fishing, turkey hunting and best of all duck hunting with his friends.
He was preceded in death by his wife, Inez Cline Peters, and his daughter, Margaret Peters Wilson. He is survived by one son George Peters and wife Diane, one grandson, George Peters, Jr., and wife Maria Elena and one great-grandson, George Edwards Angel Peters, all of Little Rock.
There will be a visitation Sunday afternoon from 2 to 4 P.M. at Ruebel Funeral Home followed Monday with a funeral service at Pulaski Heights United Methodist Church at 11 A.M. officiated by Reverend Victor Nixon and Reverend Lynn Lindsey. Burial will follow at Pinecrest Memorial. www.ruebelfuneralhome.com.
Memorials in lieu of flowers may be made to Pulaski Heights United Methodist Church.
---
Register Book