Mary Frances Williams Montgomery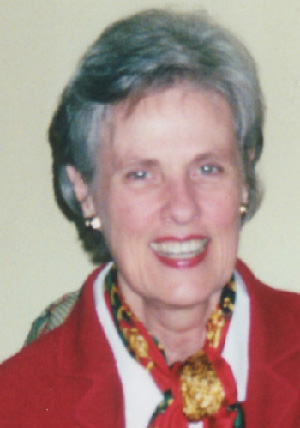 Obituary Notice
Mary Frances (Miff) Williams Montgomery, 67, of Little Rock, passed away, surrounded by family and friends, in her home on Tuesday, January 21, 2003, after a short battle with cancer. She was born on November 14, 1935 in Pine Bluff, Arkansas. She was a wonderful wife, loving mother, sister and aunt, and friend to many.Miff graduated from Pine Bluff High School and attended the University of Arkansas where she was a member of Chi Omega Sorority. She was a member of St. Mark's Episcopal Church, Director of Camp Mitchell, Office Manager of House of Bishops Secretariat of the Episcopal General Convention, and Board Member for Episcopal Church Women of Arkansas. Miff was a member of the Junior League of Little Rock.
Miff is preceded in death by her father Edmund Lewis Williams and by her mother Lelia Anne (Nancy) Ittner Williams. She is survived by her husband of 45 years, Jim L. Montgomery; daughters Polly Anne Montgomery Deems (Don) of Little Rock and Cyndy Montgomery of Dallas, Texas; son Jim Montgomery (Tonya) of Superior, Colorado; grandchildren Taylor and Alex Deems, and Parker, Westin, Madison and Kelsey Montgomery; brother Edmund Lewis Williams, Jr. of Monticello, Georgia and sister Florence Anne Williams Collier of Rogers, Arkansas.
Funeral services will be held at 11:00 a.m. Friday, January 24, 2003 at St. Mark's Episcopal Church, 1000 N. Mississippi, Little Rock, Arkansas. Memorials may be made to St. Mark's Episcopal Church 1000 N. Mississippi, Little Rock, Arkansas 72205 or to the charity of choice.
---
Register Book