Cecil Edwin "Mickey" McSwain, Jr.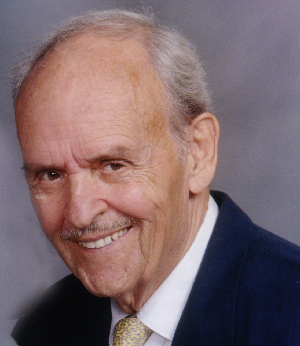 Obituary Notice
Cecil Edwin "Mickey" McSwain, Jr., of Little Rock died in his sleep on November 11, 2003. He was born on November 2, 1926 in Morrilton and is predeceased by his parents, C.E. and Frances McSwain, son, William T. McSwain and brother, W. Johnson Witt. He is survived by his wife of 55 years, Ann McCrary McSwain, sons Michael E. McSwain, Lonoke, Mitchell W. McSwain, Little Rock, daughter Frances M. McSwain, Lonoke, brother Charles M. McSwain, Fort Smith, sister Frances M. Pruitt, St. Petersburg, FL., as well as, grandsons Jackson C. Whitfield, Andrew E. McSwain, W. Tate McSwain and M. Kess McSwain, daughters-in law, Patti G. McSwain and Yoko T. McSwain and a large extended family.
Mickey was graduate of Little Rock High School where he played percussion in the band and was a member of Delta Sig fraternity. He attended the University of Arkansas at Fayetteville where he was a cheerleader and a member of the Sigma Chi fraternity. He was veteran of the U.S. Air Corps. Mr. McSwain followed his father into the food brokerage business, McSwain Sales where he retired after 50 years. For twenty-five years, he was a member of Alcoholics Anonymous where he touched many lives. He was a lifelong member of Pulaski Heights Presbyterian Church where he taught a young adult class for many years and sang in the choir. Mr. McSwain played in a jazz trio and loved sharing his extensive jazz collection with his many friends. He was a member of the Ozark Society and loved canoeing Arkansas's rivers and streams. He enjoyed sailing, sports cars, and handball and traveling with his wife. For many years he studied the works of Carl Jung with a Center Point group.
Visitation will be Friday, November 14, 5:00 - 7:00 p.m. at Ruebel Funeral Home. There will be a private burial at Roselawn Cemetery, Saturday, November 15 followed by a memorial service at Pulaski Heights Presbyterian Church at 11:00. Arrangements are under the direction of Ruebel Funeral Home.
Memorials can be made to Wolfe Street Foundation, 1210 Wolfe Street, Little Rock, AR 72202.
---
Register Book
Mitchel and Kathy Stroh
Little Rock, Arkansas
Wayland "Rusty" Roberts
Research Assistant Professor
Rogers, Arkansas
Email: wrobert3@sbcglobal.net
Dearest McSwains, We share your sorrow and Mickey's joy. Our thoughts and prayers are with each of you.
Much love,
All of the Olivers: Marijean, Mike, Doug, and Lee Ann Voss Martha Oliver Martha Ann Lowe, Mac and Shannon Lowe and Sons Martha B. Lowe Wadkins
Scott, Arkansas
Email: voss8280@aol.com
---