Mary Stewart McGehee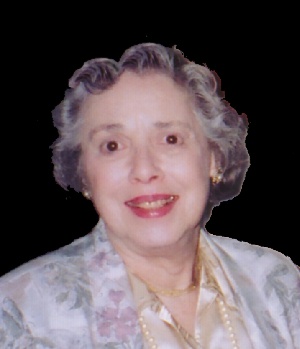 Obituary Notice
Mary Stewart McGehee of Little Rock, widow of Abner McGehee, daughter of Dr. and Mrs. Harry C. Schmeisser of Memphis, TN, passed away at home on June 11, 2003, of natural causes. Known as "Stew" to her closest friends, she was born in Memphis, TN on May 3, 1926. Stew was educated at Hutchinson School, graduated Bennett Junior College, and earned her B.A. degree at Vanderbuilt University. She was a member of Kappa Alpha Theta Fraternity. She was a past board member of the Junior League, Little Rock, a member of the Little Rock Country Club and a member and past Steward of First United Methodist Church. She was a past board member of the Boys Club and Children with Learning Disabilities, and a member of the American Red Cross.
She is survived by her two sons, Stewart B. McGehee of Little Rock and Abner "Chip" McGehee, Jr. of Irvine, California. Her daughter-in-law, Melanie McGehee and grandchildren Daniel Patrick McGehee, Chelsea Alexandra McGehee, and Emily Marie McGehee, all of Irvine, California also survive her.
Memorials should be sent to the Child Development Center of First United Methodist Church of Little Rock or American Red Cross.
The viewing will be held at Ruebel Funeral Home on 6313 Markham St. in Little Rock on Monday, June 16, 2003 from 5:00 to 7:00 p.m. Funeral service will be held at First United Methodist Church on Center St. in Little Rock on Tuesday at 1:00 p.m. Internment immediately following services at Roselawn Cemetery in Little Rock. Arrangements are by Ruebel Funeral Home.
---
Register Book
---