Ruthie Bee Turnbow May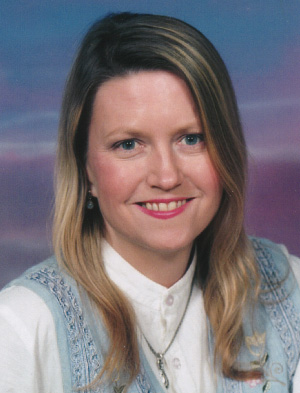 Obituary Notice
Ruthie Bee Turnbow May, beloved Mother, Daughter, Sister and helping hand to many, passed away while asleep in her home in Little Rock on March 25, 2003. Ruthie is survived by her wonderful young son, Kevin Joshua Sullivan, 5 years old, her parents, Daniel L. and LaVena L. Turnbow, one sister, Jeanne Turnbow Knox and her husband, Jim, two nephews, James E. Knox III and Daniel Knox all of Little Rock.
Ruthie is preceded in death by Kevin's father, Timothy Sullivan of the home, who died January 31, 2001. She held joint degrees in Psychology and Biology from Hendrix College of Conway and U.A.L.R. of Little Rock, all attained with admirable grade standings.
Ruthie Bee was a kind, caring and concerned person alarmed by the many needy, homeless and generally forgotten people of our life today. She never turned these away and helped them in everyway she could throughout her short life. She also attracted stray and helpless animals and cared for them as well. In this way she left this troubled world better than before she came.
We, her family of loved ones, will miss her, her charming face and her beautiful blue eyes all the years of our lives.
A graveside service will be held Friday, March 28 at 2:00 p.m. at Pine Crest Memorial Park on Highway 5, Alexander, Arkansas. Officiated by Reverend Anne Russ. Arrangements are by Ruebel Funeral Home. www.ruebelfuneralhome.com (501) 666-0123.
---
Register Book
Dear Turnbow and Knox Family:

I was shocked and saddened to open my paper this morning and see that Ruthie had died. She was my best friend during our teen years and I have many wonderful memories of our friendship. I will be praying for you in this time of sorrow and hope that God will grant you peace and comfort during this time.

Sincerely,

Lisa Simmons lmsimmons@littlerock.com
Little Rock, Arkansas


If you need a shoulder to cry on (warning: I'll be crying too) or just someone to talk to, don't hesitate to contact me. I loved Ruthie very much, Tim and Kevin as well. You will all be in my prayers. Take care of yourselves, as in times like these, it's easy to lose sight of what the future may hold.

ALL MY LOVE AND SYMPATHY.

Cindy Poston cindy_1668@msn.com
Little Rock, Arkansas


Dear Leo, LaVena, Jeanne and Family,
We were very saddened to read about Ruthie. We can't begin to know the hurt you must be suffering. We pray that the Lord will put his loving arms around you to comfort you. We want you to know that we care and our love, prayers, and thoughts are with you.

With our love,

Phil and Wilmetta Jeffries Pwjeffries@aol.com
Little Rock, Arkansas
---