Rita Marie Pozzi Kyle (Dee-Dee)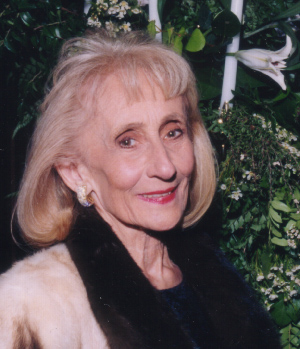 Obituary Notice
Rita Marie Pozzi Kyle (Dee-Dee) passed away July 3, 2003. Mrs. Kyle was born May 22, 1913, in Atlantic City, New Jersey, and was a devoted Catholic. She was educated in Philadelphia where she attended Mater Misericordia Academy through finishing school and received a registered nursing certificate from Misericordia Hospital in 1936. In 1941 she married Slater George Kyle who passed away in Hot Springs in 1959. As a single parent with 5 children, ranging in age from 13 months to 11 years, she stressed to them the importance of education, herself returning to college and earning a Bachelor's degree with honors from the University of Texas at Dallas at the age of 65. All five of her children graduated from college and four obtained post graduate degrees.
Her children, Dolly Kyle Browning (Robert) of Dallas, Walter Kyle (Deirdre) of West Barnsstable, Massachusetts, Bill Kyle of Little Rock, Rick Kyle (Catherine) of Rogers, and Dorcy Kyle Corbin (Justice Don) of Little Rock survive her. Dee-Dee is also survived by her grandchildren, Paula Hastings, Teresa Hastings Keathley, Leesa Hastings Watkins, Anthony Pearson; Robert, Tori, and Ryan Kyle; Stephanie and JoAnna Kyle; Elizabeth Kyle; Kyle, Jennifer, Allison, Slater, and Ashley Corbin. One great-grandson, Collier Scott Watkins, also survives her.
There will be a Rosary at 7:00 p.m. Monday at the Ruebel Funeral Home Chapel. Funeral Mass will be at 10:00 a.m. Tuesday at the Cathedral of Saint Andrew in Little Rock with Monsignors Scott Marczuk and David LeSieur officiating. Burial will follow at 1:30 p.m. at Calvary Cemetery in Hot Springs. Arrangements are under the direction of Ruebel Funeral Home.
Memorials to Cathedral of Saint Andrew Capital Campaign, or Holy Souls Catholic Church, or A.E.T.N.
---
Register Book
Duncan and Melissa Hight
Conway, Arkansas
Doris Gandy
Conway, Arkansas
Pearl Kennedy
Quitman, Arkansas
Linda & Bobby New
Quitman, Arkansas
Leesa,
Sorry about the lose of your grandmother. I hope all is well.
All My Best
Ward Chandler
Mobile, Alabama
Email: mecazaleacapital@aol.com
---