Warren Thomas King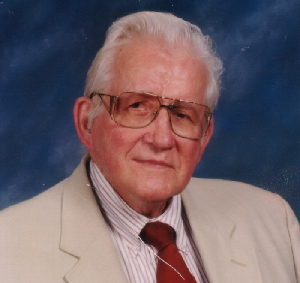 Obituary Notice
Warren Thomas King, age 76, of Little Rock, died Tuesday, November 11, 2003 at the UAMS Medical Center. He was the husband of Margaret G. King. Mr. King was born January 16, 1927, the son of the late Lydia Hoed King. He was a veteran of the Army during WWII and a 1952 graduate of Yale College, New Haven, CT. He was an active member of the Christ Lutheran Church and sang in the choir. For the last 30 years, he worked for Electrolux where he served as a branch manager and sales representative throughout central Arkansas.
Survivors include his wife and three sons; Roger King of Larchmont, NY, Lewis King of Norwalk, CT and Andrew King of Salt Lake City, UT. He is also survived by 4 grandchildren; Sara and Julia of Larchmont and Andrew and Gracen of Norwalk.
A Christian funeral service will be held Monday, 10am, November 17 at Christ Lutheran Church, 315 S. Hughes Street, Little Rock with burial immediately following at Pinecrest Memorial Park, Alexander. The family will receive friends at Ruebel Funeral Home, 6313 West Markham Street, on Sunday, November 16 from 1-3pm. Arrangements are by Ruebel Funeral Home.
---
Register Book
Remmel C. Wilson Sr. & Clota M. Wilson
Little Rock, Arkansas
Remmel (Chuck) Wilson, Jr.
Tahoe City, California
Email: remmel@thegrid.net
---