Elizabeth Ellen Parker Keese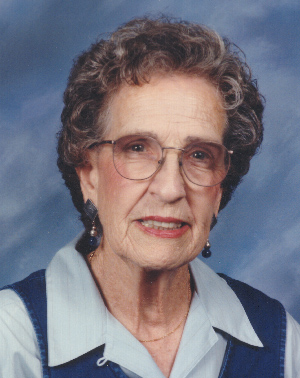 Obituary Notice
Elizabeth Ellen Parker Keese, age 88, of Little Rock, died Tuesday, August 12, 2003. She was born in Marshall, Texas before her family moved to Little Rock where she graduated from Little Rock High School in 1933. Elizabeth married Charles Edgar Keese having two children Kay Lynn and Phillip, before his death in 1947. Elizabeth went to work at Fort Roots Veterans Hospital, North Little Rock, in 1947 later becoming an Administration Secretary, retiring after 33 years of service. She loved her hobby of china painting for over 25 years, was a member of a quilting club and a life long member of Highland Valley United Methodist Church where she was a member of the Altar Guild and the United Methodist Women. She once lived on North Jackson Street in Little Rock where she enjoyed turning her yard into a parking lot for her friends attending the Razorback Football games.
Elizabeth is predeceased by her husband and son Charles Phillip Keese, who died in 1967, as well as a brother L.B. Parker of Amarillo, Texas, and a sister Eloise Jones of Dallas. She is survived by her daughter Kay Lynn Keese Luplow and husband Bill of Little Rock, 2 grandchildren; Britt Luplow and wife Wendy of Little Rock, Lynn Luplow Kerfoot and husband Keith of Little Rock, and 5 great-grandchildren.
There will be a visitation Thursday from 5 to 7 pm at Ruebel Funeral Home. A graveside service will be held Friday at 10AM at Pinecrest Cemetery followed by a funeral service at 11AM at Highland Valley United Methodist Church officiated by Reverend Kurt Boggan and Reverend John Fleming. Arrangements are under the direction of Ruebel Funeral Home, www.ruebelfuneralhome.com. Memorials in lieu of flowers should be made to Highland Valley United Methodist Church..
---
Register Book
Your Mother was a very good friend of my Mother's, Elizabeth Adair Sherlin. My Mother died in 1993. I am so sorry, my heart goes out to you. She was such a sweet and kind woman, I surely enjoyed knowing her.
God Bless.
Jayne Adair West
Malvern, Arkansas
Email: jdwest2000@aol.com
---