Hazel Craig Jordan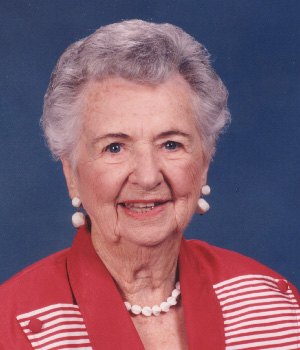 Obituary Notice
Hazel Craig Jordan of Little Rock, an educator retired from the University of Arkansas Cooperative Extension Service, died March, 8th 2003, just 9 days before her 95th birthday. She was preceded in death by her late husband , Mark T. Jordan, with whom she co-founded Cantrell Cardens.
Mrs. Jordan was reared in Strong, the eldest of eight children. After her mothers death when she was fifteen, she assisted with the rearing of her brothers and sisters, still finding time to pursue her studies, be an active 4-H Club member, state and national winner, and – in 1929- a member of the first Arkansas group to attend a national meeting in Washington D.C.
Mrs. Jordan taught school and did other jobs to earn money to extend her fathers assistance so that she may attend college. She started her college work at the two year Agricultural and Mechanical College in Magnolia and earned her Bachelors Degree in home economics and her Masters Degree in sociology from the University of Arkansas. She did graduate work at the Universities of Arkansas, California, and Wisconsin and at Columbia and Cornell Universities.
Mrs. Jordan was employed for 35 years in the University of Arkansas Cooperative Extension Service, starting in 1934 as Home Demonstration Agent in Howard County. Later, she was Home Demonstration Agent in Miller County, Northwest District Home Demonstration Agent, State Home Demonstration Agent and State Leader of Extension Home Economics- the position from which she retired in 1969.
---
Register Book
When Mrs. Jordan retired from the University of Arkansas Cooperative Extension Services in 1969 after 35 years of service, she left behind an impressive body of work. Through her dedicated service, she carried out the mission of the University of Arkansas Cooperative Extension Service to provide research-based information and lifelong learning opportunities to Arkansas citizens.

Mrs. Jordan was a valued colleague and a great lady, and she will be greatly missed.

Our thoughts and prayers go out to Mrs. Jordan's family and loved ones during this difficult time.

Dr. Ivory W. Lyles ilyles@uaex.edu
Associate Vice President for Agriculture - Extension and the entire Cooperative Extension Service Staff
Little Rock, Arkansas


Patrick Branton pat.branton@mail.state.ar.us
Little Rock, AR
---