Nora Ruth Herrick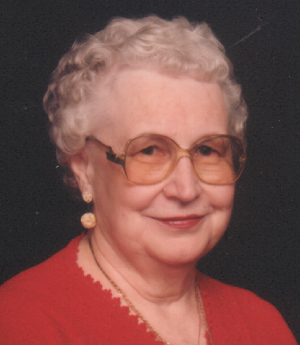 Obituary Notice
Nora Ruth Herrick, age 81, of North Little Rock, went to be with her Heavenly Father on August 22, 2003. She was born on November 7, 1921 to the late Frank and Nora Booth. She was a nurse with the U.S. Navy, where she met her husband of 53 years, the late Chaplain Carl Walter Herrick. She was active in the Church of Jesus Christ of Latter-day Saints. She was a loving mother, sister, wife, and friend to all who knew her.
She is survived by her four children, Frances Herrick Middleton, Walter Carl Herrick, David Herrick, and Mark Phillip Herrick. She is also survived by one sister, Gracie Leavitt of Safford, AZ. She was preceded in death by her brother, Burl Booth and her sister, Zola Booth.
There will be a visitation from 7:00-9:00 Tuesday evening at the church in North Little Rock. The funeral service will be held at The Church of Jesus Christ of Latter-day Saints (901 Kierre Road) at 10:00 AM, Wednesday with Bishop Gregory K. Armstrong officiating. Burial will follow at Pinecrest Memorial Park.
Arrangements are under the direction of Ruebel Funeral Home.
---
Register Book
---