Robert Harrison Hays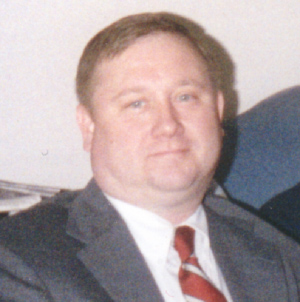 Obituary Notice
Robert Harrison Hays, age 47, of Little Rock, died Tuesday, December 2nd, 2003. Robert was born in Evanston, Illinois, attended Little Rock schools and graduated from Little Rock Central High School. He later graduated from the University of Arkansas with a BA in business. After school he worked in Fayetteville for five years with the University Administration, payroll division. Moving to Little Rock he worked for T.R.W. Corporation and later Fairfield Communities computer department.
Robert is predeceased by his father, E.T. Sonny Hays who died in 1998, and is survived by his mother, Jo Clair Armstrong Hays of Little Rock, one sister, Ann Hays Cain and husband David and their children Mark and Matthew of Pine Bluff.
There will be a memorial service Thursday, at 1:30 p.m. at First United Methodist Church in the Chapel officiated by Reverend Jeannie Burton. Arrangements are under the direction of Ruebel Funeral Home,
Memorials may be made to First United Methodist Church or a favorite charity.
---
Register Book
---