Virginia Mae Hetterick Haustein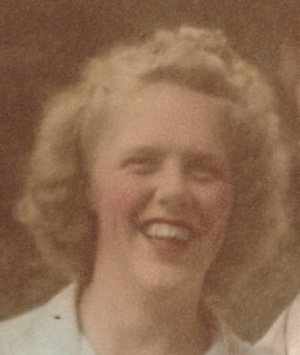 Obituary Notice
Virginia Mae Hetterick Haustein, 80, of Little Rock, died Saturday, February 22, 2003. She was born in Little Rock to Conrad and Lena Maack Hetterick. She was a graduate of Little Rock High School and in 1947 she and Raymond Haustein were married.
She had been a member of First Lutheran Church in Little Rock. Virginia loved to walk, walking three to six miles a day with her neighbors. Survivors include her husband, Ray, and eleven nieces and nephews. She was predeceased by a brother and two sisters. The family would like to thank all of her neighbors for their generosity and kindness. A graveside funeral service scheduled for 10:00 a.m. Tuesday in Forest Hills Memorial Park is cancelled.
Graveside funeral service for Virginia Mae Hetterick Haustein is rescheduled for Thursday Feb. 27, 2003 2:00 pm at Forest Hills Memorial Park. Memorials in lieu of flowers may be made to the Humane Society of Pulaski Co. Arrangements by Ruebel Funeral Home.
---
Register Book
---