William Marcus Halbrook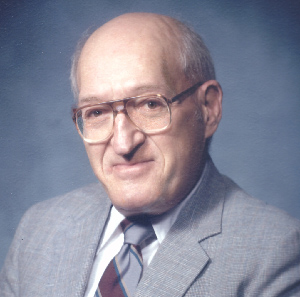 Obituary Notice
William Marcus Halbrook, of Little Rock, died December 17, 2003. He was born at Zion, Arkansas on May 9, 1926, the third child of Dalton Clyde and Vera Haywood Halbrook. He is survived by his wife, Marilyn; his brother, Wendell B. Halbrook of Fort Worth, TX; his sisters, Mrs. W.C. Shofner (Elwanda) of Wayne, Oklahoma, Mrs. Jerry D. Otwell (Clyda) of Woodlands, TX, Mrs. George Wise (Hattie) of Forest City, AR; seven nieces and seven nephews. He was preceded in death by his daughter, Emily Halbrook.
After graduating High School in Batesville, Arkansas he attended the University of Arkansas at Fayettville where he received a degree in Public Administration. He was a graduate of The Arkansas Law School and was admitted to the Bar in 1952. He began his career with the Bureau of Legislative Research and was named Director of Arkansas Legislative Council in 1953. He retired in 1987 after serving 34 years as director.
A graveside service will be held at 2:00 p.m., Saturday at Pinecrest Memorial Park with Rev. Jim Munns officiating.
In lieu of flowers memorials may be made to the UAMS College of Nursing, Jean McClendon Scholarship Fund, 4301 West Markham Slot 529, Little Rock, AR 72205.
---
Register Book
We have so many happy memories of our friendship with you Halbrooks back in "The Good Old Days". We wanted you to know we are thinking of you and remembering Marcus. Bill Ward (Billy Van) comes to see us frequently after visiting his Brother, John. Usually he had seen Marcus, and he kept us up on Marcus activities. When he came last July 4th he told us that Marcus' health was failing fast. One of the downsides of old age is giving up old friends, and we are sad that Marcus is gone, but we are thankful we have his memory.
Sincerely,
Jim and Lois Barnett
Email: jimbarnett@cox-internet.com
---