Carl Henry Habig, Jr.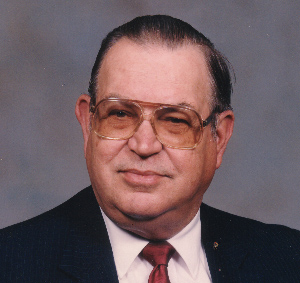 Obituary Notice
Carl Henry Habig, Jr. 68, of Little Rock died Thursday, October, 23, 2003. He was born in Little Rock and was a 1955 graduate of Little Rock High School and a member of Wilson's Tigers. Carl was one of the first master electricians in Little Rock and became owner of Habig Electric, a company founded by his father Carl, Sr. He was a member of First Lutheran Church before becoming a founding member of Christ Lutheran Church where he sang in the choir, taught Sunday School and was a Reading Friend to the children at Christ Lutheran School.
He is survived by his two daughters, Teresa Roth of Atlanta, GA, Carla Jones and her husband Darryl of Little Rock, one son, Chadwick (Buddy) Habig of Little Rock, his former wife and dearest friend, Peggy, a sister, Helen Makepeace of Henderson, NV, one granddaughter, Rachel Nicole Jones and three step-grandsons, Christopher, Aaron and D. J. Jones. Carl is also survived by his extended family and many friends. He will be remembered for his great wit, infectious charm and loyal friendships.
A visitation will be held from 1:00 to 3:00 p.m. Sunday at the Ruebel Funeral Home followed by a funeral service at 12:00 a.m. Monday at Christ Lutheran Church. Burial will be in Forest Hills Memorial Park. Memorials may be made to Christ Lutheran School 315 S. Hughes.
Arrangements are under the direction of Ruebel Funeral Home.
---
Register Book
Chad you took such wonderful care of your Father. You serve as an inspiration to us all. My thoughts and prayers are with you and the family. Love-Tana, Ross, Ellen & Bryce
Tana Maertens
Benton, Arkansas
Email: tanamaertens@sbcglobal.net
It is with great saddness we learned of your loss. May God bless you, and the Holy Spirit support and strengthen you at this time, in the sure and certain promise of our Lord Jesus Christ. Our prayers are for you.
Cecil & Sharon Burks
Little Rock, Arkansas
Email: cecil@comcast.net
Carla, my deepest sympathy at the loss of your father. He was a wonderful Christian. He will be dearly missed by all who knew him. Give my condolences to your mom and brother and sister and their families. I know the pain you are all going through. May our gracious God give you peace in knowing that you will someday reunite with him in heaven.
God Bless
Martha Hof Aycock Stratton
Wolcott, New York
Email: Dougsmar@aol.com
Carl Henry was my roommate at Henderson and my friend for the rest of our lives. He was one of a kind.
Dr. Don David Argo
Professor of Mathematics, retired
Rockledge, Florida
Email: ddargo@juno.com
---