Hester Elizabeth "Betty" Denty Gitchel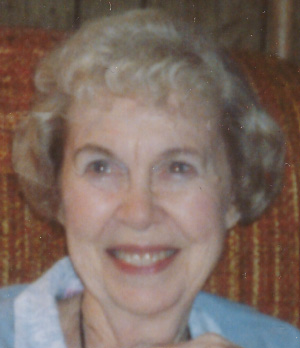 Obituary Notice
Hester Elizabeth "Betty" Denty Gitchel of Little Rock passed away April 15, 2003, two days before the sixty-sixth anniversary of her wedding to James Wallace "Wally" Gitchel. Betty was born December 7, 1914, in Newport, Arkansas, the daughter of Samuel Johnston Denty and Ethel May Bishop Denty. The family moved to Little Rock when Betty was a small child. She attended Lee Elementary and Pulaski Heights Junior High schools and graduated from Little Rock High School. After a short career as a secretary, she married the love of her life, Wally Gitchel. She spent the remainder of her days as a devoted wife, mother, grandmother, and great-grandmother.

Betty is survived by her husband James Wallace Gitchel; two sons, Wallace Denty Gitchel and his wife Charlotte John of Little Rock and Samuel James Gitchel and his wife Nancy Bleile of Fresno, California; two grandsons, Wallace Denty Gitchel, Jr. and his wife Beth of Fayetteville and James Benjamin Gitchel and his wife Hannah of Eureka Springs; one step-grandson, David John and his wife Melissa of Little Rock; two step-grandaughters, Devon Rush and Anne BleileKratzer of Los Angeles, California; one great-grandson, Quinton Wallace Gitchel; and two stepgreat-granddaughters, Haley Cashion John and Porter Melissa John.

A memorial service will be held in the chapel at Pulaski Heights United Methodist Church on Friday, April 20, at 10:00 a.m. In lieu of flowers, memorials may be made to Pulaski Heights United Methodist Church.

The family will be at 5801 South Country Club in Little Rock.
Arrangements are by Ruebel Funeral Home
---
Register Book
---