John Wayne Gilleland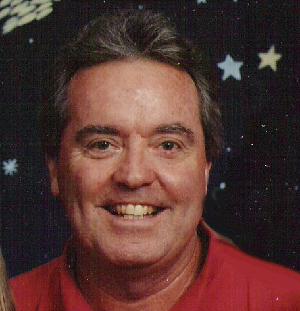 Obituary Notice
John Wayne Gilleland, 57, passed away on Thursday, November 13, 2003, in Beverly Hills, California. He was born on January 5, 1946, in Norfolk, Virginia. He is survived by his mother, Marjorie D. Gilleland, his father John E. Gilleland, his sister, Jane Newman and her husband, Ron Newman, all of Nathrop, Colorado; his children, Leabeth Gilleland, of Mankato, Minnesota; Carly Gilleland, Haysen Gilleland, and Zak Gilleland, all of Chapel Hill, North Carolina; his grandson Gabe Gilleland of Mankato, Minnesota: and his niece, Ashley Mosely of Little Rock, Arkansas.
Wayne was a 1963 graduate of Hall High School in Little Rock, Arkansas, and a 1967 graduate of Hendrix College in Conway, Arkansas. He served in the US Air Force, where he was assigned at Clark Air Force Base in the Philippine Islands and later as a radio communications technician for Air Force I. He was honorably discharged in 1972. Wayne then moved to Monticello, Arkansas where he opened Mr. G Men's Clothing Store. He operated that business until 1985, at which point he entered the investment business in Little Rock, with E.F. Hutton. Wayne worked in various other states in the investment business and was living in Beverly Hills at the time of his death.
Wayne was a member of Pulaski Heights United Methodist Church and was a leader in Boy Scout Troop 12. As a Boy Scout, he attained the rank of Eagle Scout and received the "God and Country Award." He was an avid golfer and sports fan and was active in coaching his children in sporting activities. Wayne was a loving father, who cherished the time that he spent with his children and grandson.
A memorial service will be held at 2:30 p.m. on Tuesday, November 18, 2003 at Pulaski Heights United Methodist Church, Little Rock, Arkansas, followed by a reception at the church. Arrangements are under the direction of Ruebel Funeral Home.
The family asks that in lieu of flowers, contributions be made to Troop 12, Boy Scouts of America, Pulaski Heights United Methodist Church, PO Box 250768, Little Rock Arkansas 72205; or H.I.R.E. Inc., a non-profit organization which assists individuals with disabilities to achieve independence and employment. The address for H.I.R.E., Inc. is 5919 "H" Street, Little Rock, Arkansas 72205.
---
Register Book
Sincere sympathy to John & Marjorie & family.
Jim and Mary Collins
Little Rock, Arkansas
My thoughts and prayers to Wayne's family and the many friends he left behind. We will all miss him but will embrace the wonderful memories we have.
Saundra Gibbs
Little Rock, Arkansas
So saddened to learn of Wayne's death, our sympathy to the entire family. Marilou Brodie and Marilyn Brodie Archer, Hall High class of 1964.
Marilyn B. Archer
De Queen, Arkansas
Email: marcher@cccua.edu
Wayne was a good friend and great asset to Monticello while he was here. The Sig Taus especially will miss him.
Joe M. Guenter
Asst. Prof. and past Sigma Tau Gamma Advisor
Monticello, Arkansas
Email: guenterj@uamont.edu
Thank you for your service to God and Country; to the Boy Scouts, at Clark AFB and aboard Air Force 1. We did not know you, but you were very special to our dear friend, Linda. We are truly sorry for our loss at not getting to meet and know you. We wish to express our sincere sympathies to your parents and family.
Cathy and Jerry Core
Russellville, Arkansas
Dear John and Marjorie, Sorry to hear about your son. Our thoughts and prayers are with you.
Lynn and Janet Horton
Fordyce, Arkansas
Email: hickeys@seark.net
---