Lucinda Elizabeth Blakely Forgy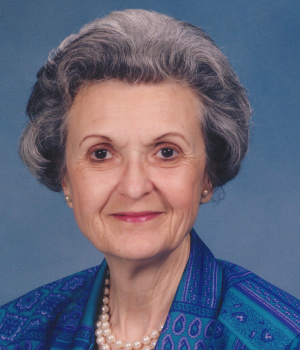 Obituary Notice
Lucinda Elizabeth Blakely Forgy, age 77, of Little Rock, died Sunday, May 18, 2003. Born in Little Rock she graduated from Little Rock High School before graduating from the University of Texas, in Austin, with a degree in Sociology. After college she married John Forgy who died in 2000. They loved traveling and being with their children and grandchildren. She was a member of Immanuel Baptist Church where she enjoyed volunteering in the church library.
She is survived by a brother, Rupert M. Blakely, Jr. and wife Anne of Little Rock, one son Bob Forgy of Oakridge, Tennessee, two daughters, Cindy Grace and husband David of North Little Rock, Nancy Mullen and husband Mike of Fall River, Massachusetts, 6 grandchildren Darby Grace, Jonathan, Josua, and Matthew Mullen, and Brandon and Blake Forgy.
There will be a graveside funeral service Thursday at 10am at Roselawn Cemetery officiated by Dr. Rex M. Horne, Jr. Burial is under the direction of Ruebel Funeral Home, www.ruebelfuneralhome.com.
Memorials may be made to the Immanuel Baptist Church Building fund or the church library fund.
---
Register Book
---