Fred Fleming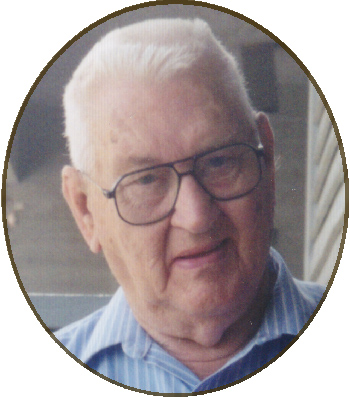 Obituary Notice
Fred Fleming, 88, of Little Rock, formerly of Hot Springs, passed away August 7, 2003. He was born in Little Rock, April 23, 1915, to the late Frederick and Louisa Life Fleming. He was preceded in death by his wife, Janis Rawlinson Fleming, and a son, David Emmett Fleming. He was a charter member of Highland Presbyterian Church in Hot Springs and a registered professional engineer who retired from Arkansas Power and Light after 42 years of service. He was well known in the community for his watch and antique clock repair and served the Board of Directors of Abilities Unlimited for 25 years.
He is survived by two daughters, Kay Winter and husband Carroll of Maumelle, Frieda Ward of Fairhope, Alabama, and a sister, Wanda Murphy, of Star City. Other survivors include four grandchildren, Greg Winter, Scott Winter, Andrew Winter, Tara Smith, four great granddaughters, and a niece.
A graveside memorial service will be held Saturday, August 9, 2003 at 2:00 p.m. at Roselawn Memorial Park. Visitation will be August 8, 2003 from 5 to 7 p.m. at Ruebel Funeral Home.
Memorials may be made to Abilities Unlimited, P.O. Box 3420, Hot Springs, AR 71914-3420 or Highland Presbyterian Church, 107 Burroughs, Hot Springs, AR 71913.
Arrangements are under the direction of Ruebel Funeral Home.
---
Register Book
---