Julia Jane Norton Flack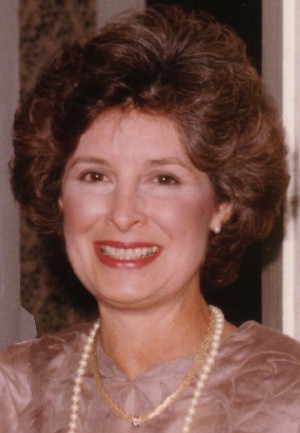 Obituary Notice
Julia Jane Norton Flack of Little Rock and Heber Springs, died at her Eden Isle home on June 13, 2003. She was born April 27, 1934 in St. Louis, MO to Amelia and Richard Norton. During her eight-year battle with ovarian cancer she remained very active and always focused on the positives in life, especially family and friends. Her courage and strength in facing her illness was a true inspiration of the human spirit to everyone who knew her.
Jane grew up in Blytheville, Jonesboro, and Little Rock. She was chosen as a 1952 Greater Little Rock Rose Festival Princess and graduated from Little Rock High School in 1952, where she was a member of the Southernaires Club. She attended Hendrix College in Conway and the University of Arkansas in Fayetteville, where she was a member of Kappa Kappa Gamma Sorority.
Jane was actively involved in her community through out her life. She was president of the 20th Century Club and Arkansas Children's Hospital Auxiliary. She served on the board of C.A.R.T.I. and was an active volunteer with St. Vincent's Infirmary Reach for Recovery program for victims of breast cancer. She was a member of the Marketers Investment Club, Scattered Seeds Garden Club and the Country Club of Little Rock. In 1980 she co-founded New Traditions, a women's clothing boutique, where for 15 years, she helped to develop it into a thriving Heights Institution.
Her parents preceded her in death. She is survived by her loving and devoted husband of 48 years, Dr. James V. Flack of Eden Isle and Little Rock; her son, Dr. Jim Flack of Houston, TX; two daughters, Laura Flack of Austin, TX, and Cathy Murphy and her husband Warren Murphy of Little Rock; and three grandchildren, Jay, John and Mark Murphy. A sister-in-law, Mary Bess Flack Mullholan of Hilton Head, South Carolina, also survives her.
"Lady Jane" as many knew her, loved cooking, entertaining, gardening and interior decorating. She was a woman of quiet elegance, poise, beauty and kindness who will be greatly missed by her family and her friends.
Memorials may be sent to the Ovarian Cancer National Alliance, 910 17 th Street, N.W., Suite 413, Washington, D. C., 20006 or a charity of your choice.
Memorial Service will be at St. Mark's Episcopal Church, 1000 N. Mississippi at 1:00 p.m. Monday, June 16 by The Rev. Canon R. Ewing (Andy) Jackson. Arrangements are by Ruebel Funeral Home.
---
Register Book
Martha C. Taylor
Little Rock, Arkansas

Charles and Tommye Lynn Hollis
El Dorado, Arkansas

Mildred Murphy Holcomb
El Dorado, Arkansas

I feel like if it weren't for Jane I would not be where I am today; and I shall be forever grateful.
Gayle G. Rule
"New Traditions"
Little Rock, Arkansas
I knew Jane almost 63 years... such a lovely woman. I am sad for all of her family, and I extend my condolences.
Susie Bush Braucksieker
Lesterville, Missouri
I went to school with both Jim and Jane in Little Rock. My heart is saddened to hear
about Jane and my deepest sympathy to Jim and all of her family. Jane lived one block from me in Little Rock when we were in High School. Jane was always a beautiful person, inside and out.
Melba Heim Wilkat
Plantation, Florida
Email: Tomelba@juno.com

Dr. D.B. and Lynda Allen
Little Rock, Arkansas
Dr. David and Cheri McKelvey
Little Rock, Arkansas
Bob Charles Chapman
Bigelow, Arkansas
Email: rhandbc@arbb.net

Laura, please know that I hold you and your family in my heart and prayers at this time of loss. Your mother was always so gracious to us in allowing us to host Young Life in her home. I know you will miss her.
Much love,
Anne Coppenger
Little Rock, Arkansas
Email: Apcopp@aol.com
---