Janet C. Fason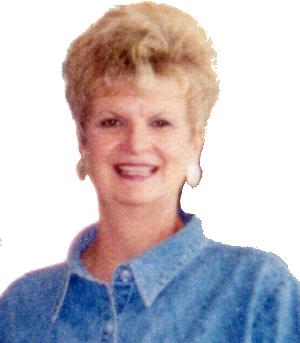 Obituary Notice
Janet C. Fason, 52, of Searcy, died on Monday, September 29, 2003. The Loving mother of one son and two grandchildren.
She is survived by her mother Catheryn Sandmon of Woodson, her son Chris Lewis and wife Lisa of Indianapolis, Indiana, grandchildren, Taylor and Lane Lewis of Indianapolis, Indiana. May she rest in peace.
There will be a visitation on Thursday October 9, 2003 at Ruebel Funeral Home at 10:00 am with a service following at 11:00 am in the Ruebel Funeral Home Chapel with Reverend John Hurd officiating . There will be a graveside service at 2:00 pm in Meadowbrook Memorial Gardens in Beebe following the service in Little Rock.
Arrangements are under the direction of Ruebel Funeral Home.
---
Register Book
In the years that I knew Jan, she always spoke of her family with alot of love and adoration....I'm sorry to hear of your loss.
Kathy Wendel
Mt. Vernon, Arkansas
We are deeply sorry for this famil'ys loss and would like to extend our deepest sympathy from the Arkansas Paint Horse Club. Everything is possible from the back of a horse.
Leslie M. Haynie
Arkansas Paint Horse Club
Vilonia, Arkansas
---