Charles Shaver Ellis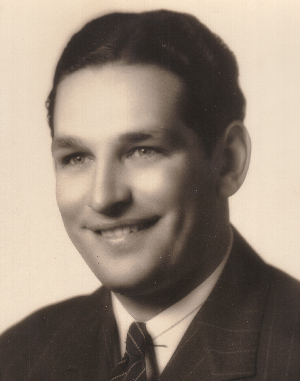 Obituary Notice
Charles Shaver Ellis, age 89, of Little Rock, died of a heart attack Thursday, June 12, 2003 at UAMS Medical Center. Charles served in World War II as a Chief Warrant Officer and an assistant to the Chief of Staff of the 20th Armored Division. His unit was one of the first to enter the Berlin at the close of the war. He was awarded the Bronze Star Medal for meritorious service.
Mr. Ellis was a very popular court reporter for over 35 years, traveling to five counties in
Central Arkansas.
Mr. Ellis was preceded in death by his wife of 63 years, Patsy Sue Ellis; his parents , Dr. and Mrs. C.S. Ellis of Lonoke; brother, Van Ellis of Walnut Ridge. Survivors include a sister, Mary Morton of Florida, nieces Ginger Murry of Little Rock, Marguerite Dory of Cabot, nephews Charles Ellis of Clinton, Micheal Ellis of Southlake, Texas, Larry Morton of Little Rock, David Morton and Tommy Morton of Florida. Mr. Ellis is also survived by a host of Great Nieces and Nephews and Great-Great Nieces and Nephews.
Although he lost his beloved Patsy, the last year of his life was happy, thanks to his excellent caretakers ; Anita Gorham, Paula Gibson, and B.J. King. The family wishes to thank UAMS, his doctors and nurses and the Reynolds Center where he enjoyed exercising with the trainers.
There will be a graveside service at Pinecrest Memorial Park at 11:00 am Monday, June 16, 2003 . There will be a gathering of friends at his home following the service. Memorials may be made to the Pulaski Humane Society or your favorite charity. Arrangements are by Ruebel Funeral Home.
---
Register Book
---