Barbara Lee Purdy Downes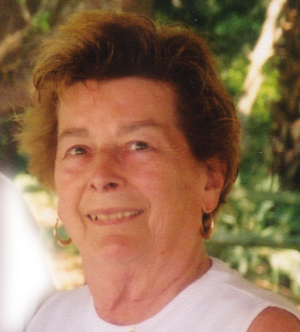 Obituary Notice
Barbara Lee Purdy Downes, 74, of Little Rock died Wednesday, May 21, 2003, after a lengthy illness. All of her family and loved ones were with her at the time.
She and her husband, Harold were formerly of Hamden CT moving to Little Rock from Palm Coast, FL just three weeks ago. Barbara was an active golfer and tennis player. She was an official with the LPGA and member of the Pine Lake Country Club in Palm Coast. During her earlier years, she was active in the Girl Scouts of America and enjoyed coaching Whitman Cup Girls Tennis. She was of the Episcopal faith.
She is survived by her husband of 53 years, her children, Dana A. Downes and her husband, Ron Jones, of Little Rock, Betsy L. Baldwin of Portsmouth, RI and Patricia Cardinale of Branford, CT, and grandchildren, Traci P. Suber, Jon David Parkinson, Vanessa Cardinale, Patrick Parkinson, Evan Baldwin, Francis Cardinale, Ronald D. Parkinson, Anna Cardinale and Miles Baldwin and 3 great-grandchildren.
A private family memorial service will be held Friday. She will be greatly missed by her greyhound of many years, Hank. Memorials in lieu of flowers may be made to the Susan G. Komen Foundation. Arrangements are by Ruebel Funeral Home.
---
Register Book
Dear Harold and Family,
I was so sorry to hear about Barbara and so shocked at how suddenly this happened.
My thoughts are with all of you. I miss her. She was a good friend to me in the short time that I knew her. We had our own little support group on Weds. at the ROC. I hasn't been the same and will never be the same without her
Suzanne C. Vandersluis
Daytona Beach, Florida
---