Peggy Heldebrand Dortch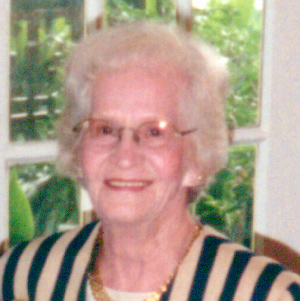 Obituary Notice
Peggy Heldebrand Dortch, age 77, died November 17, 2003. She was born in Clark County, Arkansas later graduating from high school in Camden. She received her Registered Nursing certificate from Springhill University in Mobil, Alabama. She married James M. Dortch living in Scott, Arkansas running the family farm from 1952-59. They moved to Mountain View, Arkansas in 1965, and from 1973-87 Peggy became a legal secretary for the law firm of Greg, Hart, and Farris, retiring in 1991. From 1991-97 Peggy was chairman of the Stone County Library Board and very instrumental in the construction of the new Stone County Library Building which was dedicated in 1994.
She is survived by three sisters; Gwen H. DuBois of Naples, Florida, Elizabeth H. Parker of Panama City Beach, Florida, Evelyn H. Woods of Edinburgh, Texas, three brothers; Bernard V. Heldebrand of Benton, Arkansas, James O. Heldebrand of Tulsa, Oklahoma, Lowell E. Heldebrand of Houston, Texas, and many nieces and nephews.
There will be a graveside funeral service Thursday at 10:00 a.m. in the Mausoleum of Oakland Cemetery, officiated by Mr. Paul Peeples. Following the graveside service there will be a memorial service at 4pm at the First United Methodist Church in Mountain View, Arkansas.
Arrangements are under the direction of Ruebel Funeral Home. Memorials in lieu of flowers should be sent to the Stone County Library, 326 West Washington Street, Mountain View, Arkansas 72560.
---
Register Book
---