Edward L. (Skip) Cullum, Jr.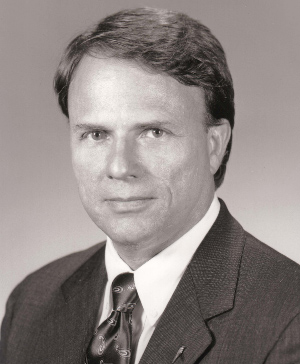 Obituary Notice
Edward L. (Skip) Cullum, Jr. age 60, of Little Rock, died Saturday, August 23, 2003. Born in Pine Bluff and growing up in Little Rock Skip graduated from Little Rock Central High School before receiving his BSBA degree from the University of Arkansas. He became a Certified Public Accountant with his father at E.L. Cullum and Company concentrating in income tax, estate and gift tax, audit, and public affairs. He later received his law degree from the School of Law of the University of Arkansas, Little Rock branch. He worked with the Pulaski County Chancery Clerk, Commissioner in Chancery, and Receiver for United States District Court. In 1988 he began working with TCBY Enterprises, Inc. holding many positions including Assistant General Counsel, Vice President, and Assistant Secretary. He later became Vice President, General Counsel for the Nuvell Financial Services Corp. Skip was a member the Little Joe and the B.Ks. Band playing rhythm Guitar, on the first board of the Arkansas Repertory Theatre, board of directors of Riverfest, Gaines House, Pulaski Academy, Visiting Nurses of Arkansas, and Citizen's First Bank of Little Rock, Fordyce and Arkadelphia, Race for the Cure Committee, American Cancer Society Relay for Life Committee, and a Chief of the Y.M.C.A. Indian Princess Potawatawi Tribe, a youth councilor at Pulaski Heights United Methodist Church where he also was an usher, and a teacher of the youth and adult classes. He did volunteer work with United Cerebral Palsy. He was also Treasurer and Recorder of Gamma Upsilon Chapter of the Sigma Nu Fraternity. Skip loved his family, and was an accomplished artist, musician, and furniture builder. He also loved sailing, and playing tennis.
He is survived by his wife Toni Carter Cullum of Little Rock, two daughters, Erin E. Cullum and fiancée Jeff of Little Rock, Beth Arnold and husband Jeff of McAllen, Texas, one son Scott E. Cullum of Dallas, Texas and one brother John Cullum wife Dortha of Little Rock, and 2 grandchildren.
There will be a visitation Wednesday from 5:00 p.m. to 7:00 p.m. at Ruebel Funeral Home followed by a funeral service Thursday at 11am at Pulaski Heights United Methodist Church. Arrangements are under he direction of Ruebel Funeral Home.
Memorials in lieu of flowers should be made to the LittleJoe and The B.Ks. Endowment Fund of the Methodist Foundation.
---
Register Book
Skip's integrity, honesty, warmth and humor will be missed by all who knew him. For Sharon and I, we will miss Skip so much. He was a part of us and our ties to our families. His passing has brought back so many wonderful memories of him and his wonderful parents. The world has been a better place with Skip's presence, his death will leave a void for some time to come.
Our thoughts and prayers are with Toni, Beth, Scott, Erin and John at this time.
Debra E Barth and Sharon K Cervantes
Skip's cousins
Ashland, Oregon
Email: deb@barthfamily.com
My thoughts and prayers go out to Toni and the family in your time of sorrow. Skip will be missed by all.
Jerell Mullens
Little Rock, Arkansas
To The Family of Edward L. (Skip) Cullum, Jr. I worked at TCBY with Skip and found him to be a man of honor and a very good person. I consider it an honor to have known him. My deepest sympathy goes out to his family at this time.
Gerald M. Clayton
Sherwood, Arkansas
---