Hilda Cornish Coates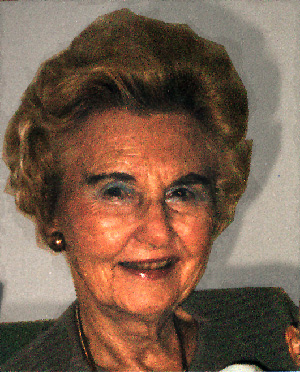 Obituary Notice
Hilda Cornish Coates, age 98, of Little Rock died Wednesday, February 12 in Atlanta, Georgia. She was born in Little Rock on March 21, 1904, to Ed and Hilda Cornish. She was pre-deceased by her husband, James Mitchell Coates, in 1982. They had been married for 57 years.
Hilda graduated from Bryn Mawr College in 1925. She was active in the Planned Parenthood Movement in Arkansas in the 1930ís and volunteered for the Red Cross during World War II. She was a long-time member of the Junior League of Little Rock and the Country Club of Little Rock. When she was in her 80ís, she volunteered at the Fletcher Public Library for many years.
She is survived by two sons, James Mitchell Coates, Jr., of Tampa, Florida, and Edward Cornish Coates of Little Rock, and by one daughter, Mimi Coates Jones of Atlanta. She is also survived by six grandchildren, James Mitchell Coates, III, of Dallas, Texas, Cindy Coates Miller of Little Rock, Robin Coates Look of Dallas, Bentley Jones of Atlanta, Priscilla Jones McIntosh of Barrington, Illinois, Mimi Jones Stamper of Atlanta, and 11 great-grandchildren.
The family had a private memorial service in Atlanta on Thursday. A memorial service will be held at 11:00 a.m. Monday, February 17, at the Ruebel Funeral Home Chapel in Little Rock. Memorials may be made to the Fletcher Public Library, 823 N. Buchanan, Little Rock, AR 72205, or to the Planned Parenthood of Arkansas, 5512 W. Markham, Little Rock, AR 72205
---
Register Book