Betty Brown (Wickard) Campbell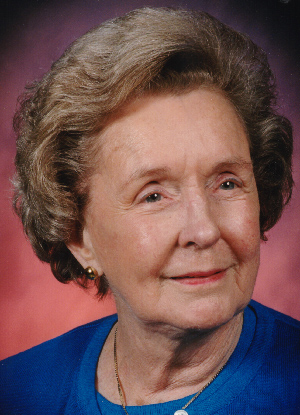 Obituary Notice
Betty Brown (Wickard) Campbell of Little Rock, died July 4, 2003. She was born in Batesville, Arkansas November 25, 1924, the daughter of Williamson and Douglas Brown. She attended Little Rock High School and Gulf Park College. She was involved in her church and other activities in Little Rock including the Visiting Nurses Association of Pulaski County. She was active in various businesses before retiring from her interior decorating business. She had worked closely with her husband, Bob Wickard, in his building career until his death in 1990. In 1994 she was married to Art Campbell. She was a member of Trinity Episcopal Cathedral.
She is survived by her husband, Art Campbell; two daughters, Ann Willis and husband Ed, and Jane Rogers and husband Jay, one step- daughter Bonnie Campbell Hill and husband Steve of Edmonds, Washington, her brother Bill Brown and wife Mary Alyce; five grandchildren, Virginia Willis Kauffman, Janie Willis Cole, Sarah Willis Wilson, Betty Rogers Landrum and James Wickard Rogers, Keith Bolling, Laura Hill, Bruce Hill, and seven great-grandchildren all of whom will miss her greatly.
A memorial service, with communion, will be held at 10:00 a.m. Monday at Trinity Episcopal Cathedral following a family burial service officiated by The Very Reverend Henry Hudson and The Reverend Scoot Lee. The family will receive guests in Morrison Hall at Trinity Cathedral immediately following services. Arrangements are under the direction of Ruebel Funeral Home.
In lieu of flowers, memorials should be sent to Trinity Episcopal Cathedral, 310 West 17th Street, Little Rock 72206, or Arkansas Hospice, 2200 Ft. Roots Drive, North Little Rock 72114.
---
Register Book
---