Carl Louis Brunck Jr.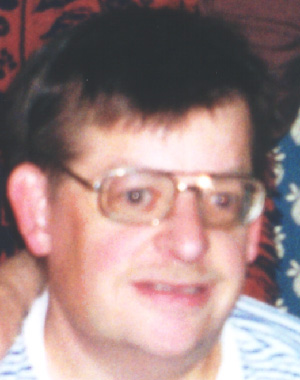 Obituary Notice
Carl Louis Brunck, Jr., 46, of Arkadelphia, went to be with our Lord and Savior Jesus Christ on March 2nd, 2003. Born Sept. 1, 1956 in Little Rock, he was the loving son of Carl and Montrine Brunck. Louis was infant baptized at First Lutheran Church and later chose to be baptized as an adult in the baptist church.
Louis was a Special Ed. graduate of Parkview High School Class of 1976. In 1977 Louis became a resident of Group Living in Arkadelphia. He was most recently employed by the Honeycomb restaurant. He enjoyed reading, working crossword puzzles and was an avid collector of Star Trek memorabilia.
Louis is survived by his parents, Carl Louis Brunck, Sr. and Clair Montine Brunck; sister Lisa Maher; brother Philip K. Brunck; aunts and uncles Pat and Dave McClain and Carol and Mac Core; three nieces, one nephew, and one great-nephew.
A visitation will be from 2:00 to 4:00 pm Wednesday March 5th at Ruebel Funeral Home, 6313 W. Markham street. The Funeral services will be held at 2:00pm Thursday at First Lutheran Church at 8th and Rock Streets. Burial will follow at Mount Holly Cemetery. The family will receive friends at First Lutheran Church after the burial. Memorial contributions may be sent to Group Living, PO Box 159, Arkadelphia, AR. 71923 Arrangements are by Ruebel Funeral Home.
---
Register Book
I have such fond memories of Louis when Lisa and I were such close friends. He will be greatly missed. My love and prayers to you and your family.

Susan Atwood McFerran susanamcf@aol.com
Fort Smith, Arkansas
I wish I had found this earlier...Carl is missed...I always enjoyed seeing him when I ate at the HoneyComb.
Carol L. Johnson
Arkadeldhia, Arkansas
---