William Hastings Bransford Jr.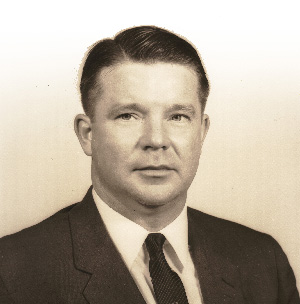 Obituary Notice
William Hastings Bransford, age 81 years, of Little Rock passed away Sunday, July 13, 2003. He was born November 12, 1921, in Memphis, Tennessee to the late William H. and Bessie Walt Bransford, Sr. Mr. Bransford grew up in Lonoke, Arkansas where he graduated from Lonoke High School. He spent two years at the University of Arkansas before transferring to Georgia Institute of Technology, where he graduated with a Bachelor of Science degree in Aeronautical Engineering. After his graduation, he was employed by United Aircraft Corp., as a research engineer. During World War II Mr. Bransford was a naval officer. He served aboard a gunboat and rocket ship in the Pacific Theatre. After the war he was employed by Great Lakes Carbon Corp., as a division engineer in the buildings material division. In 1950 he returned to Lonoke to run the Bransford Gin Company. He and his family moved to Little Rock in the early 60's where he was involved in several enterprises, including an insurance company, farming, real estate development in Arkansas and Louisiana, and general investments. He was a member of Pulaski Heights United Methodist Church, Kappa Sigma Fraternity, a 32 Degree Mason, and The Poets Club.
Mr. Bransford is predeceased by two brothers; Lee Walt Bransford and Dr. Robert Bransford, his wife Jane Cannaday Bransford, and his wife of twenty-seven years and the mother of his children, Frances Moses Bransford. He is survived by two daughters; Frances Beth Bransford and Mary Moses Sours and husband Don all of Chico, California, two sons William Hastings Bransford, III and Lawson W. Turner, III both of Little Rock, eight grandchildren, Susan, Caroline, and William Hastings Bransford, IV of Little Rock, Jane Ann Wagner of Sacramento, California, William Hamilton and Jacob Lawson Cooper of Chico, California, Mary Frances Isakov and husband Chris of Annapolis, Maryland, Withers Turner of Fayetteville, Arkansas and three great-grandchildren.
There will be a visitation Wednesday from 5 to 7 pm at Ruebel Funeral Home followed Thursday with graveside services at 11:00 am at Lonoke Cemetery officiated by Reverend Dr. Jeff Hampton. Arrangements are under the direction of Ruebel Funeral Home.
Memorials may be made to The Dr. Robert Bransford Scholarship Fund at the University of Arkansas Medical Sciences, Pulaski Heights United Methodist Church, P.O. Box 25068, Little Rock 72225, or The Arkansas Hospice, 2200 Fort Roots Drive, North Little Rock, AR. 72114. The family would like to thank all the doctors, nursing staff, and therapists who gave such wonderful care to our father. A special thank you goes to the staffs of The Nursing and Rehabilitation Center at Good Shepherd and Arkansas Hospice at St. Vincent Doctor's Hospital.
---
Register Book
Our sincere sympathy is sent to the Bransford family.
Rita Benafield Henard
Little Rock, Arkansas
Email: henard1@juno.com
Mrs. Margaret Benafield
Lonoke, Arkansas
Johnie Ray & Nita Benafield Wilson
Lonoke, Arkansas
Randy & Rita Benafield Henard
Little Rock, Arkansas
Our sympathy is with the family. It was an enormous honor and pleasure serving you.
God Bless
Ruebel Funeral Home Staff: Pavel "Paul" Belov, Blake Ruff
Little Rock, Arkansas
---