Bobby Bennett Bowie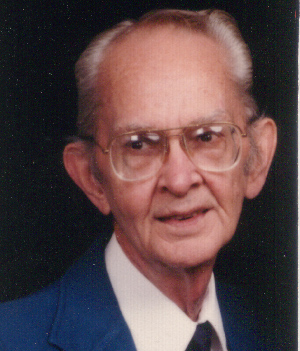 Obituary Notice
Bobby Bennett Bowie, 78, of Little Rock, died August 20, 2003. He was a graduate of Arkansas University and retired from the Sherwin Williams Paint Company after 39 years. He was in the US Navy during World War II and was stationed in the Pacific. He received a 21 year perfect attendance pin from what was then the Forrest Heights Lions Club. He was a member of St. Paul United Methodist Church.
He was preceded in death by his parents Arthur James and Cornelia Simmons Bowie, three brothers, Arthur J. Bowie Jr., Billy Saxon Bowie and Max Owen Bowie, two sisters, Happy Norene Bowie and Doris Bowie Mulholland. He is survived by his wife of 56 years, Clare Jobe Bowie, son Andy Bowie and daughter Eleanor Kay Bowie all of Little Rock.
There will be a visitation Friday, August 22, from 5:30 to 7:00 p.m. at Ruebel Funeral Home. Graveside service will be Saturday at 2:00 p.m. at Roselawn Memorial Park officiated by Reverend John Fleming of St. Paul United Methodist Church.
Memorials may be made to St. Paul United Methodist Church 2223 Durwood Road, Little Rock 72207 or Arkansas Hospice, 2200 Fort Roots Drive, North Little Rock, 72114.
Services are under the direction of Ruebel Funeral Home.
---
Register Book
With heartfelt sympathy, Clare. My prayers are with you.
Hilda Hudlin
Little Rock, Arkansas
Email: hhudlin@aristotle.net
I only met my Uncle twice, but felt his warmth and gentleness from the start.
Michael Bradigan
Altamonte Springs, Florida
Email: mbradigan@cfl.rr.com
---