Caroline Polk Curtis Bond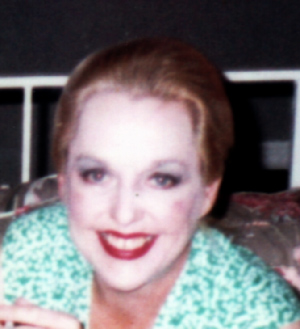 Obituary Notice
Caroline Polk Curtis Bond, age 63, of Little Rock, died Friday, October 31, 2003. She was born in Helena, Arkansas, graduated from the University of Arkansas at Fayetteville with a bachelors of Fine Arts in Music, and was a member of Chi Omega Sorority. She was a member of Trinity Episcopal Cathedral, member of the Colonial Dames, and an interior decorator of many years.
She is preceded in death by her parents Carolyn and Floyd Curtis, and husband of thirty years, William P. Bond, Jr. She is survived by one son William P. Bond, III of North Palm Beach, Florida, one sister Frances Curtis Howe of Knoxville, Tennessee, and a good friend Marsha Bozeman.
There will be a graveside service Monday at 11:00 a.m. at Mount Holly Cemetery officiated by The Reverend Scott Lee. Arrangements are under the direction of Ruebel Funeral Home.
In lieu of flowers memorials should be made to the Arkansas Library System.
---
Register Book
I worked with Caroline at Brandon Furniture and she was a good friend and always willing to help at work and also in decorating our home. She will be missed.
Bill W. Nieburg
Little Rock, Arkansas
Email: bnieburg@aol.com
Bill and Vicky (Lueken) McElduff
Maumelle, Arkansas
Caroline -- you will be missed by all of us ASID Interior Designers. Your back wuth the Good Lord. Bet Victor and Dorothy=Ross are up there too. We will all join you again one day. And our sympathy and prayers go to Bill and your family.
Glenn West
Little Rock, Arkansas
Email: rlsgew@aol.com
A loving family friend.
Al Haraway, III
Little Rock, Arkansas
I really loved and respected Caroline. She was a lot of fun and taught me many life lessons. She will be missed!
Beth Gitchel
Counselor
Fayetteville, Arkansas
Email: bethgitchel@sbcglobal.net
---